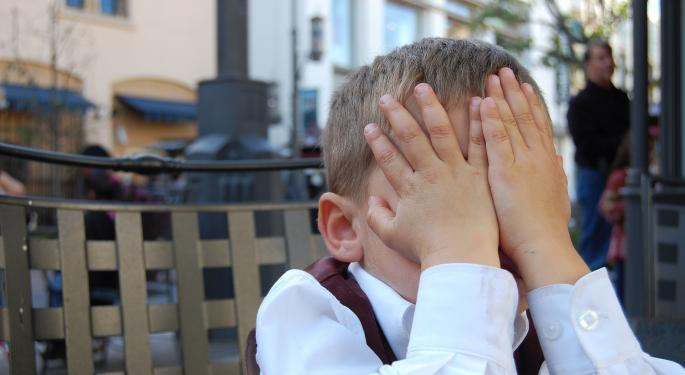 With the S&P 500 once again hitting new all-time highs on Thursday, investors are feeling pretty good about their stock portfolios. Perhaps that's why Pension Partners,
https://twitter.com/MktOutperform/status/753592813225324544/photo/1
took to Twitter to have some fun at Royal Bank of Scotland Group PLC RBS 3.81% analyst Andre Roberts' expense.
Back on January 8, Roberts published a note urging investors to "sell everything" other than high-quality bonds.
"We think investors should be afraid that the ominous outlook for the world in our Year Ahead has been borne out over the past six weeks," Roberts wrote in January.
"We have been warning in past weeklies that this all looks similar to 2008."
As Bilello pointed out, Roberts call was poorly timed, in spectacular fashion.
Since January 8, these are some of the returns investors have enjoyed:
In the ultimate irony, Royal Bank of Scotland's stock is down 39.8 percent over the same period.
It's always good for investors to weigh the opinions of market analysts and experts, but Roberts' blown call is a perfect example of how blindly following analyst guidance can be a costly approach to the market.
Did you like this article? Could it have been improved? Please email feedback@benzinga.com to let us know!
Disclosure: The author holds no position in the stocks mentioned.
Date
Firm
Action
From
To
Jul 2016
Mediobanca Securities
Downgrades
Neutral
Jun 2016
JP Morgan
Downgrades
Neutral
Underweight
Jun 2016
BNP Praribas
Downgrades
Neutral
© 2016 Benzinga.com. Benzinga does not provide investment advice. All rights reserved.
Source