"It ain't over till it's over," said Yogi Berra. This is BlackBerry's (BBRY) thinking, too, as it continues its quest to win some market share in the Android ecosystem. On October 6, an SVP confirmed a keyboard-based device is coming.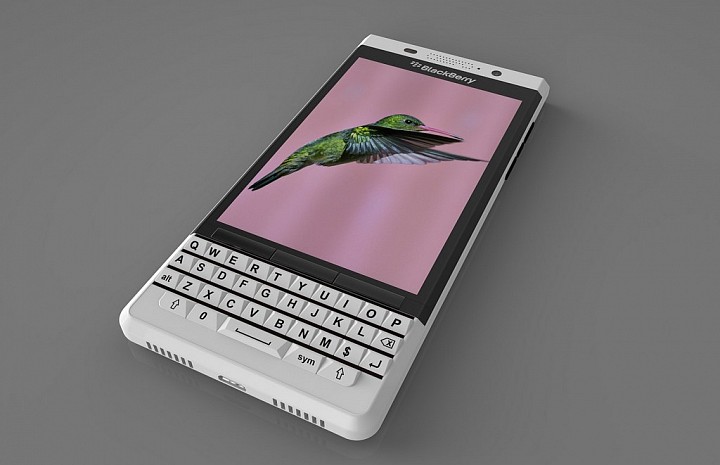 Alex Thurber, BBRY's SVP of global device sales, said on BBC that a keyboard-based BlackBerry device is coming. Code-named "Mercury" aka DTEK70, the device will have a fingerprint sensor integrated in its space bar, have a Qualcomm 8-core processor, and 3GB of RAM.
BBRY has PRIV, DTEK50, and DTEK60 running on Android. PRIV introduced BlackBerry to the Android-Google market, giving the company confidence in bolstering Android security. PRIV's failure in the marketplace is due to a few reasons: high price, awkward slide-out keyboard, and limited marketing. DTEK50 is a mainstream device that should win over budget users. DTEK60 is a more powerful device that may find success.
To-date, BlackBerry does not yet have a truly successful Android having a keyboard. Mercury could change that. The keyboard is always available, runs on a Snapdragon 820 SoC, and is similar to that of the Passport.
BlackBerry's inclusion of an 18MP front and rear camera continue the tradition of including the highest quality sensor available.
Expect limited sales for Mercury. Unless the company introduces Android BlackBerry and generously discounted rates, the company will not sell a great number of units. It may make money, but just not at meaningful levels. Who knows. Samsung and/or Chinese device makers may license Mercury and target a market that needs physical keyboards: businesses. If that happens, BBRY stock will soar as device sales fly higher.
Related: Microsoft is still chugging along selling WP10. Nokia (NOK) exited the smartphone market but is struggling with its pivoting towards the network market. Apple may have problems with iPhone 7: there are several reports of the device exploding. The lastest report is iPhone 7 exploding, after being dropped 1/2 metre.