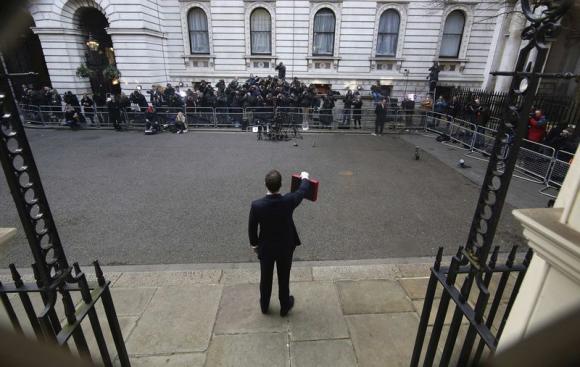 Britain will raise 9 billion pounds from selling shares in Lloyds Banking Group this year as it works to recover 66 billion pounds of taxpayers' money spent bailing out banking institutions during the financial crisis.
The government will also sell 13 billion pounds worth of home loans held by bailed out Northern Rock and Bradford and Bingley banks. Between 2007-9 the government spend over 20 billion pounds bailing out Lloyds. Earning the government a 41% share in the bank. The Royal Bank of Scotland was bailed out for 45 billion pounds.
Finance Minister George Osborne said, "Five years ago they were bailing out the banks, now we're selling more bank shares" during his last budget before a national election in May.
He also said, "The banks got support going into the crisis, now they must support the whole country as we recover from the crisis. I believe they can make a bigger contribution to the repair of our public finances."