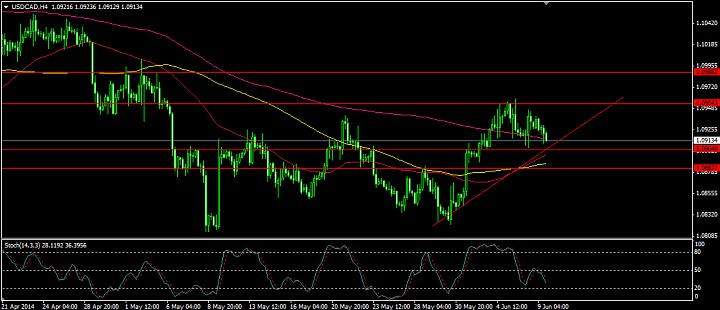 (USDCAD : 4 Hour Chart)
US dollar is trading lower only against Canadian Dollar today. CAD got it strength from the Canada Mortgage and Housing Association Report which showed better than expected numbers. According to the data the six month moving average of housing starts in Canada increased a little in May to 198324 from 196687 in April and better than the expected increase of 185K.
The pair is following a sideways pattern with resistance at 1.0954 and support at 1.0904. It is also experiencing support from the rising support trend line which will again push the pair towards upward direction.The 50 day SMA has also crossed the 100 day SMA to move above it signalling an uptrend.