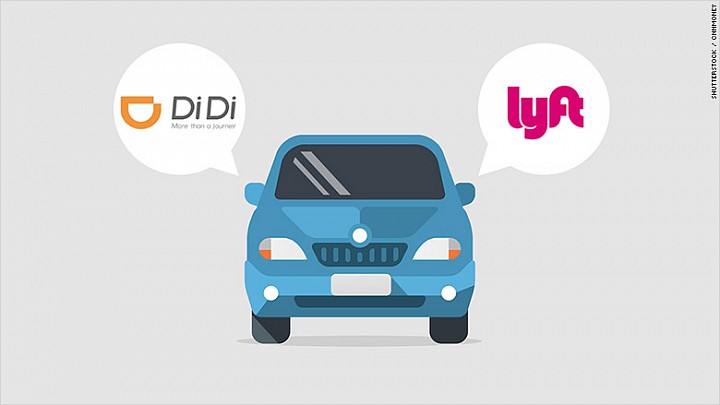 Two of Uber's biggest rivals are joining forces.
San Francisco-based Lyft and Chinese firm Didi Kuaidi announced a strategic international partnership on Wednesday that will make it a lot easier for users to hail rides while visiting either country.
In practice, it'll mean that Lyft users can travel to China, hail a ride using their Lyft app, and pay in U.S. dollars. Chinese travelers can do the same in the U.S. using Didi's app.
Travelers will be able to take advantage of the deal in early 2016.
And there are millions who will potentially do so. According to Lyft, nearly 8 million people traveled between China and the U.S. in 2014.
http://money.cnn.com/2015/09/16/technology/lyft-didi-partner...