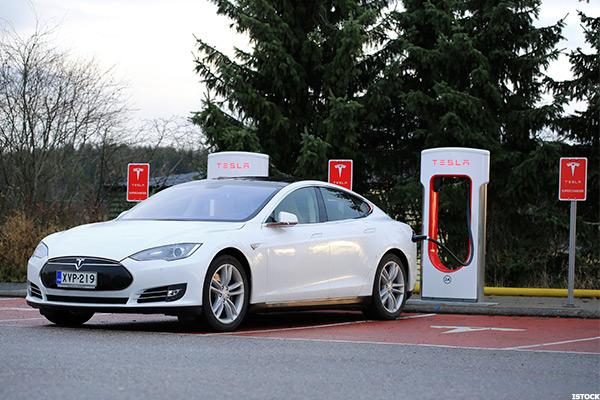 NEW YORK (TheStreet) -- Shares of Tesla Motors (TSLA) were climbing in early-afternoon trading on Tuesday after CEO Elon Musk tweeted that the company will make a product announcement at 3 p.m. EDT.
Musk didn't reveal further details, but the announcement could be about the timing of Tesla's Autopilot 2.0 roll-out and new features associated with the upgrade, according to Business Insider.
The company might also be preparing to announce a new 100 kWh battery in its...
More