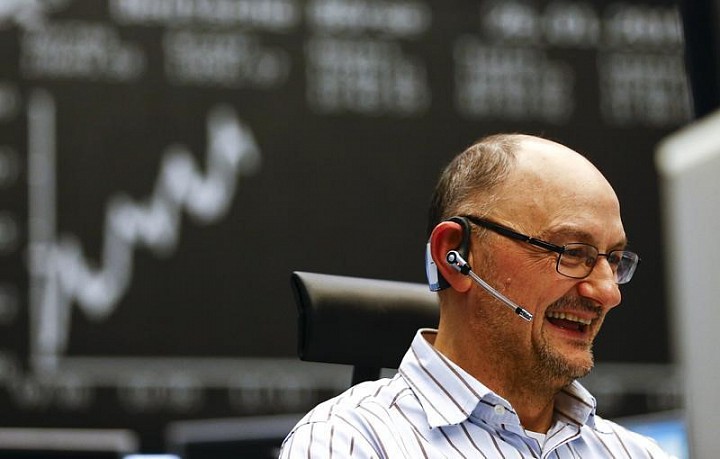 Greek stocks witnessed further decline on Wednesday, with growing concern over the banking sector after the victory of the opposition party Syriza financial rescue program for Greece in the elections and the establishment of the new government to cancel plans for privatization.
And made other European stocks gain slightly by positive reports of the results of businesses and technology companies has received support from the strong growth of Apple's profits.
The decline in the Greek stock index Aah.ta.ja 9.3 percent and dropped the banking sector index 27 percent to a record low amid investors' fears that the new government's position of the opposition to the austerity will make negotiations with the euro zone on a new agreement more difficult for financial support and threatens liquidity to some extent, traders said.
Aah.ta.ja losses amounted to 15.4 percent since the beginning of the week in the wake of SYRIZA victory on Sunday, while Hui banking sector index 98.7 percent since the end of 2009 before the outbreak of the sovereign debt crisis in Europe.
International investors and reduce their exposure to Greek banks since then. The decline in the total market value of the four biggest banks in Greece to about 11 billion euros ($ 12.5 billion).
Meanwhile, Minister of Energy Greek Panagiotis Avazenas said the new government suspended a plan to sell a stake in the largest oil refinery in Greece.
The FTSEurofirst 300 index of top European shares was down 0.06 percent at 1474.99 points, stable after US stocks opened higher.
Across Europe, the FTSE 100 rose 0.21 percent, the British and the German DAX closed 0.78 percent, while the French CAC index was down 0.29 percent.