We are happy to announce that we've added new filters to our scanner. These filters are available for all strategies and will allow traders to find better trade ideas. We will soon add more pre-defined scanners using these filters.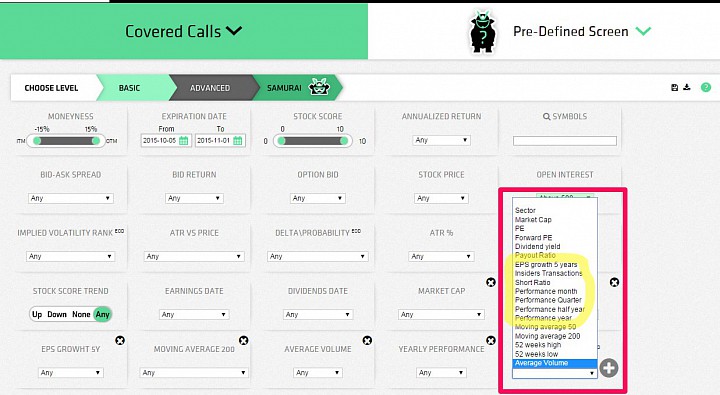 New Scanners:
Go to Advance or Samurai Levels.
Go to 'Add a scanner' option
Choose the scanner to add and filter with
What scanners were added?
EPS growth 5 years – The analysts' estimates of the future growth of the Earning Per Share of the company.
Insiders transactions – Are the insiders buying or selling the company.
Short Ratio – The amount or shares short divided by the average volume. For example: a short ratio of 10 is considered high and it means that it will take 10 days to cover all shares that are short with the company average daily volume.
Performance month/quarter/6 months/year – The company performance over the last time period
The post New Feature: Adding new filters to Option Samurai appeared first on Option Samurai's Blog.