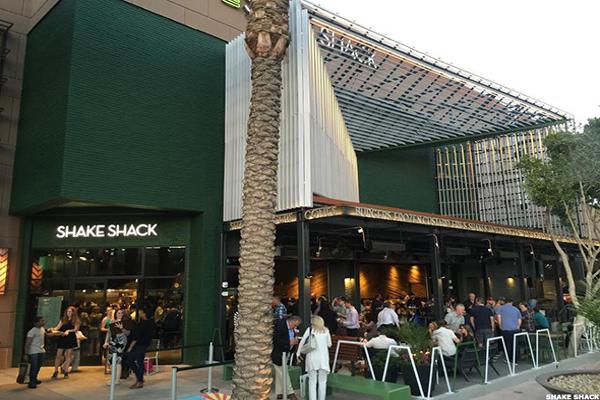 What started as a tiny hot dog cart in New York City back in 2001 is now a full-fledged burger-carrying locomotive headed out west.
Shake Shack (SHAK) , which has 49 U.S. locations mostly in the Northeast that churn out juicy burgers and indulgent frozen custards, opened its first location in Arizona on Friday, which is as far west as it's gone so far save for Nevada, where it has two locations.
Decked out with a foosball table, fire pit, reclaimed wood on the wall and rows of outdoor benches, the 5,000 square foot Shake...
More