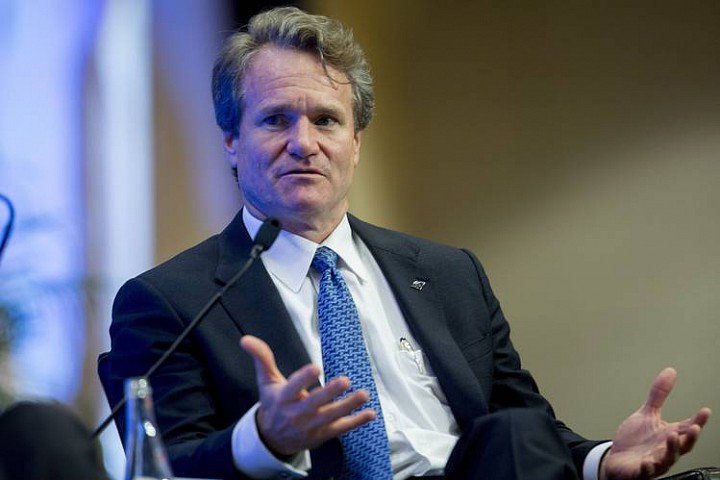 CHARLOTTE, N.C.— Bank of America BAC -0.83 % Corp. shareholders voted to let Chairman and Chief Executive Officer Brian Moynihan keep both jobs at the company, a vote of confidence for the executive after a tumultuous period of nearly six years at the helm.
While some shareholders said Tuesday they would push for other changes to the board, the result provides Mr. Moynihan with a clear mandate to continue his efforts to boost profits by simplifying the bank's structure and keeping costs in check until interest rates rise and can boost revenue.
The bank announced after a 15-minute shareholder meeting that 63% of shares cast had supported its move to allow Mr. Moynihan, 55 years old, to keep both executive roles. The vote was a setback for pension funds and other activist investors that have pushed to separate the roles at several companies, including Bank of America, the second-largest U.S. bank by assets.
"We're happy with the results" of the vote, Mr. Moynihan said after the meeting, which was attended by a crowd of fewer than 100 people. Asked about the decisions made by the bank that led to the vote, Mr. Moynihan replied: "You don't look back."
The bank now has to tackle other challenges. Its share price has fallen about 9% over the past 12 months, a sharper decline than at other large U.S. banks. The lender also needs to resubmit its "stress test" to the Federal Reserve by next week, after the central bank told Bank of America in the spring that it needs to correct weaknesses in its capital planning. The resilience test helps determine what the...
More