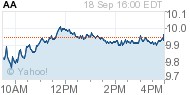 By Joseph Menn and Doina Chiacu
WASHINGTON (Reuters) - Major intrusions by Chinese hackers of U.S. companies' computer systems appear to have slowed in recent months, private-sector experts say, ahead of a meeting between China's president and President Barack Obama with cybersecurity on the agenda.
Three senior executives at private-sector firms in the field told Reuters they had noticed a downtick in hacking activity.
"The pace of new breaches feels like it's tempering," said Kevin Mandia, founder of Mandiant, a prominent company that investigates sophisticated corporate breaches.
A point of friction in U.S.-Chinese relations, cybersecurity will be a major focus of talks with Chinese President Xi Jinping this week in Washington, D.C., Obama said earlier this week.
In the same remarks, Obama called for a global framework to prevent the Internet from being "weaponized" as a tool of national aggression, while also holding out the prospect of a forceful U.S. response to China over recent hacking attacks.
Mandia has probed major corporate breaches, including those at Sony Pictures Entertainment, Target and healthcare insurers. Experts have connected some of these to a breach of classified background investigations at the U.S. Office of Personnel Management, which was traced to China.
Government-supported hackers...
More