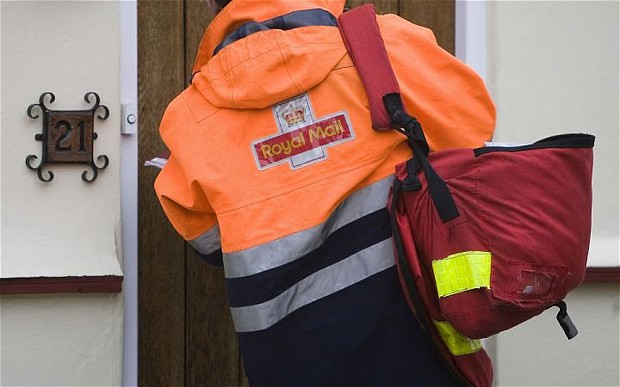 (Image Source: Bloomberg News)
Royal Mail, which the name of the postal service in the U.K. is going public in the coming days. The government will divest its majority stake in an intial public offering as a mechanism for deficit reduction. According to Bloomberg, the employees of Royal Mail will receive 10 percent of the public offering and the remaining shares will be held by investors (public).  But union leaders are vehemently opposed to privatization, members are vowing to conduct efforts to derail the sale. 
Depending on market conditions, the pricing of the IPO will occur at the beginning of next month. Analysts are predicting that the issuance can fetch as much as $5.5 billion. How Royal Mail fairs in the IPO market could be a great indicator of where the U.S. Postal Service should go. Right now, the U.S. Postal Service is not competitive and needs to restructure.