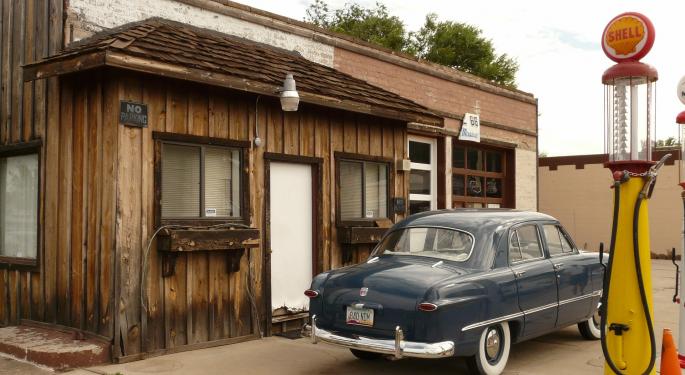 The cover story in this weekend's Barron's takes a look at what it calls the best big oil stock in the world.
The company's efforts to make itself over and plan to support its payout until the end of the decade are the basis for the claim.
Other articles feature some top advisory teams and a look at how Barron's picks fared in the first half of the year.
Even without a rise in the price of oil, the makeover at Royal Dutch Shell plc (NYSE: RDS-A) could boost shares by 25 percent or more in a year, according to this week's Barron's cover story. Then there is the healthy 6.6 dividend yield, which is double what Exxon Mobil pays.
"Shell: The World's Best Oil Stock" by Jack Hough points out that with the low price of oil shrinking its cash flow, and with plenty of debt due to a recent acquisition, investors were braced for a dividend cut. Rather than reduce its payout, Shell decided to slash spending and shed low-return assets, as far out as 2020, even if oil rebounds. Barron's sees this as more than an austerity plan, calling it a "recommitment to capitalism."
Other supermajors have reduced their capital spending as well, but Shell stock has run ahead of the group this year, and could continue to do so. In fact, the entire group looks priced to beat the market in coming years. See how Shell stacks up against its peers by the numbers.
The article also offers a review of the history of Shell, from its origins to the $53 billion acquisition of U.K. gas specialist BG Group earlier this year, which made Shell the largest gas producer and the largest liquefied natural gas (LNG) company. See what the company expects to get out of BG, and what Shell's priorities will be until the end of the decade. And see why Barron's believes it will provide more than enough money to quickly bring down debt and keep dividends coming, as well as share buybacks.
Other Feature Stories
A special report features a look at some of America's top advisory teams. Specifically, see how three financial advisor teams serve their clients by drawing on diverse personalities and complementary knowledge, making the great advisory teams profiled in this report the best teams out there.
And find out what Barron's feels the prospects are for Madison Square Garden Co MSG 0.38%, which may be undervalued; CIGNA Corporation CI 1.28%, with or without the Anthem merger; and Kennedy-Wilson Holdings Inc KW 0.2%, a tempting Brexit property play. Barron's also looks at how its picks fared in the first half of the year.
At the time of this writing, the author had no position in the mentioned equities.
Keep up with all the latest breaking news and trading ideas by following
https://twitter.com/Benzinga
on Twitter.
© 2016 Benzinga.com. Benzinga does not provide investment advice. All rights reserved.