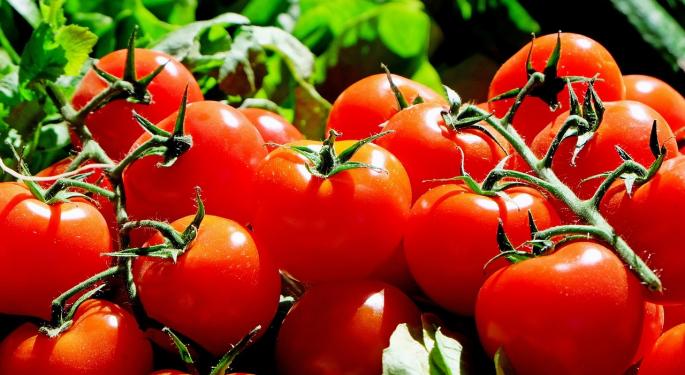 Wells Fargo Senior Analyst Zachary Fadem shared a look into the results of the firm's Q2 Food Retail Survey, which highlighted industry-wide challenges.
The results suggested that the near-term headwinds seen in the U.S. grocers industry recently (with 46 percent of consumers reducing their purchases) are likely to linger, driven by "renewed uncertainty around household finances, heightened promo, competition and food deflation."
Having said this, the expert pointed out that consumers continue to prefer grocers over non-traditional retail channels. Similar is the situation for natural and organic food; 42 percent of respondents said they buy these products. On the other hand, ecommerce penetration remains low, around 2 or 3 percent.
While Wells Fargo analysts remain overall cautious on U.S. grocery retailers, they do see a few silver linings.
According to the report, they favor Outperform-rated The Kroger Co KR due to "its best-in-class characteristics, emerging focus on higher-growth verticals, and attractive valuation," and Outperform-rated Sprouts Farmers Market Inc SFM, arguing "store's value-positioning, under-penetrated LT unit opportunity and new initiatives to drive growth present attractive long-term risk/reward."
Conversely, the experts are cautious on Market Perform-rated Whole Foods Market, Inc. WFM, as its efforts to create value might take several years to blossom.
it's worth mentioning that, last week, Goldman Sachs upgraded Kroger and Sprouts Farmers Market to Buy, while downgrading Whole Foods Market to Sell.
| Date | Firm | Action | From | To |
| --- | --- | --- | --- | --- |
| Aug 2016 | BMO Capital | Downgrades | Outperform | Market Perform |
| Jul 2016 | Wolfe Research | Downgrades | Peer Perform | Underperform |
| Jul 2016 | Goldman Sachs | Upgrades | Neutral | Buy |
© 2016 Benzinga.com. Benzinga does not provide investment advice. All rights reserved.