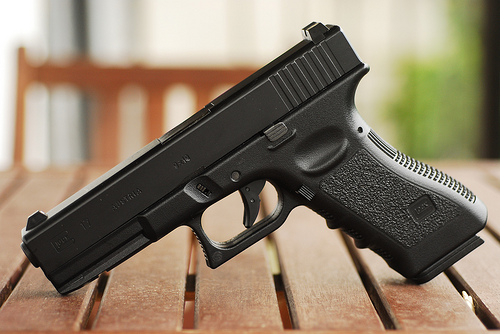 In a collaborative deal with New York Attorney General Eric Schneiderman, Walmart (NYSE: WMT), Amazon (NASDAQ: AMZN), Kmart/Sears (NASDAQ: SHLD) and some smaller independent retailers will cease the selling of realistic-looking toy guns. Since 2012, these retailers have sold almost 6,500 illegal toy guns, according to CNN Money.
In accordance with federal laws, all toy guns must have an orange tip, however, New York state law requires toy guns to have an orange stripe down the side of the object. Schneiderman states that without these definitive markings, law enforcement can mistake them for real guns.
More than 60 shootings have occurred in result of toy guns, killing eight people since the mid 90s, according to CNN Money. Moving forward, toy gun manufacturers will be responsible for making the objects a bright color with a visible logo, to ensure the safety of the holder as well as others.
In the past, Walmart has been the biggest culprit of the illegal toy gun sales, paying $200,000 more than 10 years ago for similar allegations. According to CNN Money, Walmart will pay most of the recent fine, as well.
"Walmart.com has revised its policy so only items which comply with the New York City code are shipped into New York," Walmart spokesman Randy Hargrove said, CNN Money reported.
Corporate greed is by no means a new concept. Companies have been taking advantage of the consumer since the idea of consumerism began, in every marketplace. However, individuals are literally being killed over toy guns in the United States and companies still sell them. Where is the disconnect?
Selling a toy gun with a stripe down the side is not a gigantic change for these retailers; in gun-obsessed American I would be very surprised if the sales of the objects suddenly plummeted in direct correlation with the change.
Particularly Walmart, which continued to sell the illegal toys even after being previously sanctioned, should be especially embarrassed, which, according to Schneiderman was a prime example of companies choosing profits over safety.
After all, these are toy guns, they should not be dangerous.
For more business and financial news, click here.
*This is editorial content and expresses the opinion of the author.