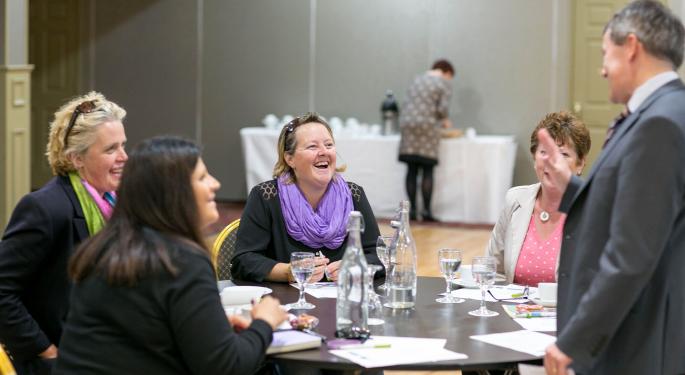 JPMorgan Chase & Co. JPM 0.41%'s CEO Jamie Dimon announced Tuesday in an op-ed piece in theNew York Times that thousands of employees will see a pay raise.
Dimon said 18,000 employees who are currently earning the firm's minimum salary of $10.15 an hour will see their pay increase to between $12 and $16.50.
The New York Post commented on the pay raise, noting that the 18,000 employees should not only be thanking Dimon, but owe James DeBello a big thank you as well.
DeBello is the CEO of Mitek Systems, Inc. MITK 0.79%, a company that holds patents on technologies that allow bank customers to deposit checks through their mobile phones.
DeBello is credited with saving banks more than $620 million. In JPMorgan's case, Mitek's technology lowered the bank's cost to handle a check deposit to around 3 cents — a savings of roughly 62 cents when handled by a teller.
"Banks have been pressured by consumer advocacy groups, by federal regulators," DeBello told the Post. "I don't think we're driving reduction of workforces or branch networks. We're establishing the ability for all banks to perform on an equal playing field."
The New York Post noted that Americans still write around 21 billion checks a year. Bank stocks will begin reporting earnings this week, and Wall Street will be looking for some of these savings to help boost the bottom line.
Did you like this article? Could it have been improved? Please email feedback@benzinga.com to let us know!
© 2016 Benzinga.com. Benzinga does not provide investment advice. All rights reserved.