In one of his latest videos, trader Jonathan Rose discusses an unusual options activity in a troubled pharmaceutical company called Akorn, Inc. (AKRX). According to Google Finance:

Akorn Inc. (Akorn), together with its wholly owned subsidiaries, is a specialty pharmaceutical company that develops, manufactures and markets generic and branded prescription pharmaceuticals, as well as animal and over-the-counter (OTC) consumer health products.
The company failed to file the latest annual report on time and has an extension until May 9, 2016. In addition, it has to restate its 2014 financials. Both results should be filed in one comprehensive 10-K report. We all know how much the market hates accounting-related problems:
<!== INSTRUMENT %% %1440% ==!>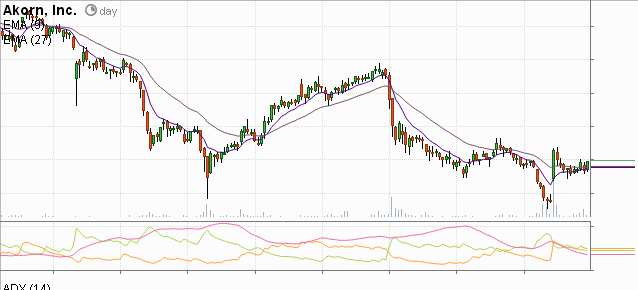 Here is what happened recently: a smart money buyer got into a large out-of-money call position, buying 2.3k contracts just a few days ago: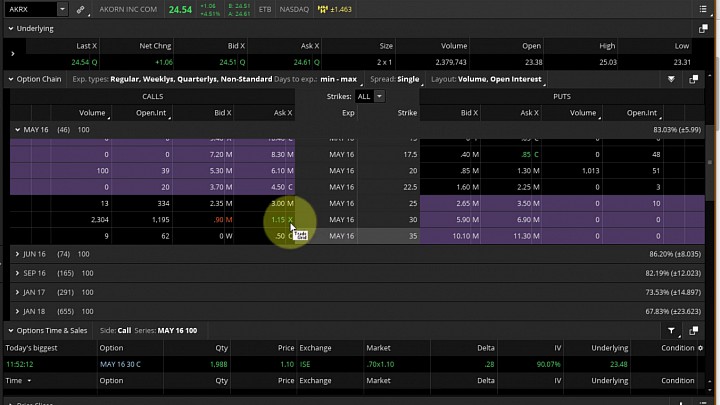 (Source: ActiveDayTrader)
The platform enabled to trace the actual trade and check whether this was done as a hedge or a speculative trade. A quick scan of the chart showed that the purchase of the OTM calls (May 20 calls with a strike of $30) was indeed a long position. In addition, the latest data confirms that the trade was not a short-term speculative spike: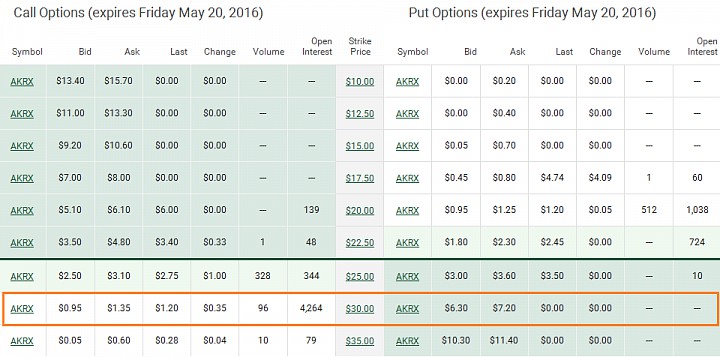 (Source: TD Waterhouse)
As you can see, the open interest is still there. An investor(s) is essentially long 420K shares (or $504K based on the latest market price). As Jonathan correctly noted, no fund would risk this much money betting on the accounting outcome of a mid-sized pharmaceutical company. He is not implying that there insider trading involved in this situation but the investor surely know some material information that has skewed probability in his favor.
I view this trade as an interesting opportunity to earn a 5-to-1, 10-to-1 return over the next 6-7 weeks. However, I also realize that out-of-money options are the riskiest instruments in the derivatives universe: if the price fails to rise about the $30 mark, the options will expire worthless. In fact, the most recent unusual options activity trade played out just like that: although the company's shares have almost reached the strike price, they have not risen above it, causing the options to lose 100% of their value. In other words, exercise caution with this trade and do not invest more money into it than you can lose (without losing your sleep).