Hi, friends. Here I am again with my weekly Apple chart. Everybody's heard about the QE tapering, and for this reason I don't want to draw your attention to this event. Instead, let's take a look at the chart.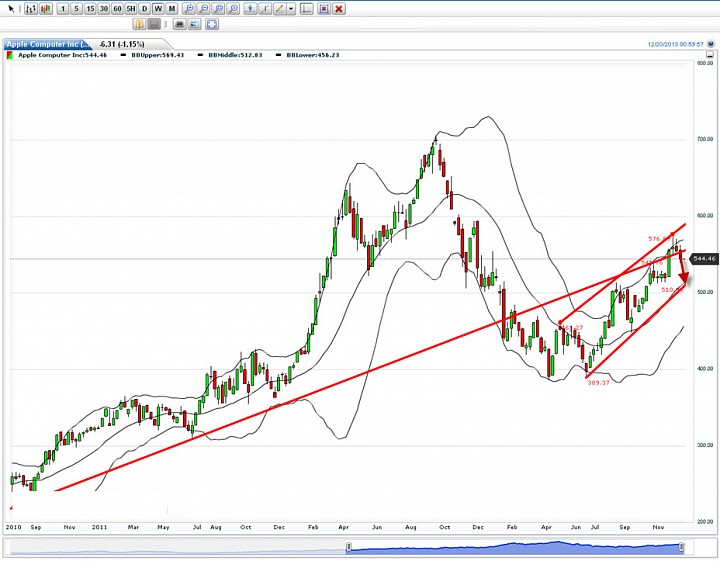 As we can see, the stock has moved away from the band's upper boundary, breached the diagonal line and headed towards the lower boundary. The medium line of Bollinger Bands is there as well. I guess it will reach it next year. The Christmas holidays are right around the corner, so stock market investors and traders have many other things on their minds; there are some workaholics, but on the whole the stock will trade within a narrow band.
Wishing you all a Merry Christmas!