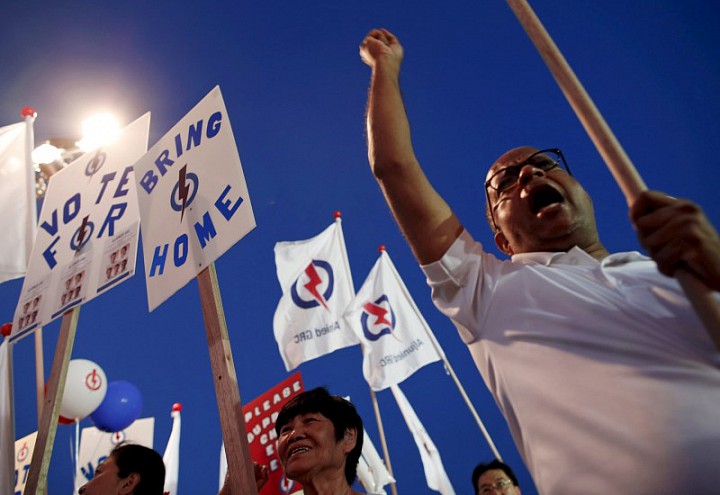 By Saeed Azhar and John Chalmers
SINGAPORE (Reuters) - At breakfast time one day last week, Singapore government minister K. Shanmugam dropped in to a bustling food court to greet voters, listen to their grumbles and urge them to back the People's Action Party (PAP) in this Friday's general election.
There was a burst of applause from a table of tea-drinking men, old ladies looked up smilingly from bowls of noodle soup, and one of the sharpest complaints he heard was from a resident about pigeons roosting outside her house.
A bedrock of support from communities like this guarantees that the PAP, which has ruled this city state since it won independence 50 years ago, will be returned to power this week.
But Shanmugam, who is law and foreign minister, says the PAP can no longer take popular loyalty for granted: the party's share of the vote dropped to 60.1 percent in the last election, in 2011, its lowest ever, and a swing of just a few thousand votes in some electoral districts this time could erode its overwhelming majority in the 89-seat parliament.
To prevent that, the party has tweaked its policy playbook in ways that will shift the direction of a country whose meteoric rise from tropical backwater to haven of wealth was based on a no-nonsense model of growth at all costs.
Under the iron-handed founding father of...
More