While in New York last week, I had the privilege of seeing many colleagues face-to-face. It's always a pleasure for me to be able to talk gold with industry friends and experts. One stop during my trip that I thoroughly enjoyed was to chat with Pimm Fox and Lisa Abramowicz on Bloomberg Radio. Our discussion was dynamic as always and I shared with them my outlook for gold in the second half of the year, along with the opportunities I continue to see with royalty names.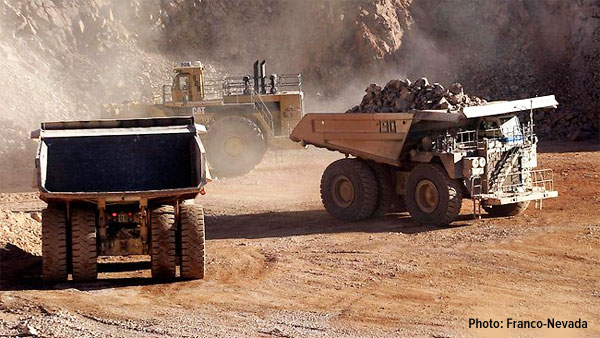 Last year I wrote about some of my favorite royalty names, and how I came to know about this business model in the gold mining industry early in my career. If you haven't read that blog post, I encourage you to go back and explore the groundbreaking work done by Seymour Schulich and Pierre Lassonde, the two founders of Franco-Nevada.
I think that now is a good time to take another look at royalty companies. Here are the top six things I believe investors should know about this specialized sector.
1. What Is a Royalty Company?
Royalty companies, sometimes called streaming companies, serve a special role in the mining industry. Developing a mine property to start producing gold or other precious metal is an expensive, often time-consuming process. Infrastructure needs to be built out, permits applied for, laborers...
More