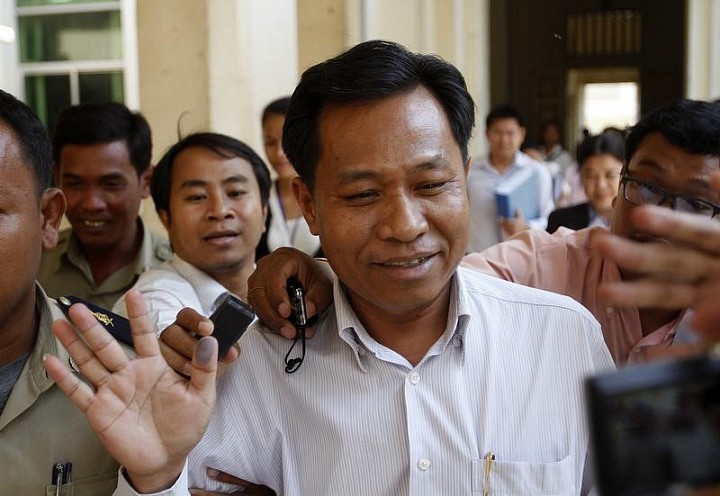 By Prak Chan Thul
PHNOM PENH (Reuters) - A fugitive Cambodian governor wanted for the shooting of three garment workers was arrested on Saturday after more than two years on the run, after the country's strongman leader Hun Sen broke his silence and called for his arrest.
Chhouk Bandith shot and wounded the women in front of thousands of workers during a rowdy 2012 protest at a supplier factory for German sporting goods group Puma in Svay Rieng province.
His years of freedom - despite being convicted in absentia in 2013 and sentenced to 18 months in prison - has long angered Cambodians fed up with...
More