Nothing seems to be slowing down the gold market, even when speculators take a step back.
Bullion has been on a tear, with futures last week posting the biggest advance in two months. Hedge funds missed the party, reducing their wagers on a rally by the most since they turned bullish in January. The money managers were more fortunate when it came to silver, taking their holdings to the highest on record just before the metal had its best monthly advance since 2013.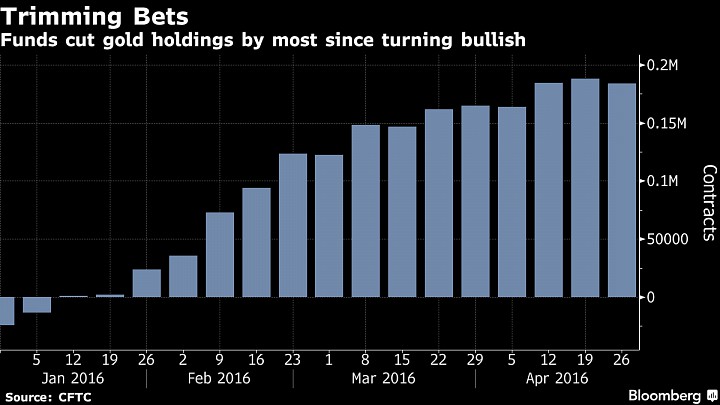 The Bloomberg Precious Metals Subindex jumped 23 percent in 2016 amid renewed demand for stores of value. That's the biggest gain to start a year in a decade. Slowing U.S. growth has underscored why Federal Reserve officials have been cautious about raising interest rates again. The Bank of Japan last week held off on expanding monetary stimulus, a move that surprised economists and added further pressure to the already weakening dollar, boosting the appeal of gold and silver as alternatives.
"Whether it's the Fed being slightly more dovish and being on hold for some time, or the fact that the BOJ perplexed and surprised markets by doing absolutely nothing when their economy was bumping along at the bottom, those are huge issues that support gold," said John...
More