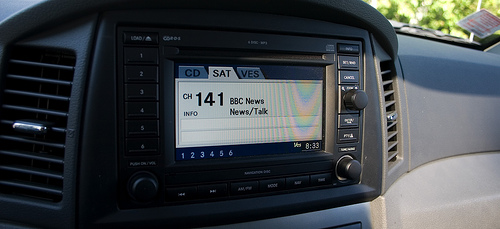 Sirius XM Holdings (NASDAQ: SIRI) is currently trading at $3.81, down .52% after opening at $3.82.
Growth in the Used Car Industry
Sirius XM, in an effort to boost expansion, has been stepping into the used car circuit in order to boost subscription numbers, according to Forbes. Currently, approximately 70% of new cars come equipped with XM capabilities, however, used cars are currently selling at twice the amount as new, leaving a wide space for Sirius to gain sales.
CEO of Sirius XM, Jim Meyer, has gone on the record stating the company is reaching into the used car market and has seem some sales growth, however, that doesn't mean there is not more work to be done in this sector.
David Fricke to Get Radio Show
Famous Rolling Stone Magazine editor and journalist David Fricke will be hosting his own show on Sirius XM titled "The Writer's Block" on the platforms The Spectrum channel. The show will air its first broadcast Thursday at 8 p.m.
"David Fricke has chronicled the history and world of rock and roll at the highest levels, but now he gets a journalist's dream assignment: picking and playing music from the stars he's interviewed," said Scott Greenstein, SiriusXM's President and Chief Content Officer, according to MarketWatch. "In an age of playlists that are automated, the picks from David will be debated and scrutinized, and we think thoroughly enjoyed by our listeners nationwide. The combination of great songs and David's stories to go with them can be found nowhere else but SiriusXM."
For more business and financial news, click here.