"When you go through LegCon, there are a lot of incredible leaders from across the country who all care about access to higher education. There are similar values around the student experience and expanding opportunities for those who are most disenfranchised and underrepresented in our higher education system. A big commitment for USSA is that those who are most directly affected by the issues, are the people who are speaking and leading on those issues." — Jennifer Pae, Former United States Student Association President, recalling a 2007 LegCon.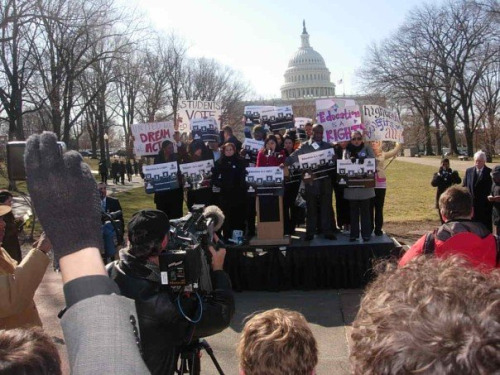 Student leaders from every corner of the U.S. have descended upon Washington D.C. this weekend to connect with their lawmakers — it's the U.S. Student Association (USSA) LegCon 2015.
Couldn't make it? Don't sweat it — you can still tell your lawmakers where you stand on federal legislation on Countable! While you're there, check out which bills USSA is officially supporting or opposing on their public profile. 
But if you're dying to get to the Capitol to talk about all the bills you learned about on Countable, planning a trip is easy using the U.S. Capitol Visitor Center website.

If you want to visit your representatives in particular, it is best to start with their web sites and see what arrangements they can make. Find your lawmakers on Countable, and get in touch with their offices!