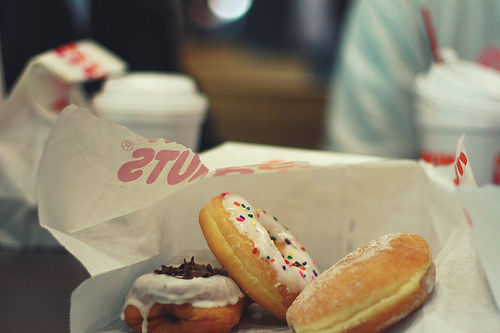 Iceland is making good on its promise to release capital controls which have been in place for the past seven years as a result for the nation's financial collapse.
The country's first Dunkin Donuts opening over the last few days, opened by a franchisee permitted to open at the more 16 other locations within the next fire years, Bloomberg reported. The Reykjavik location reportedly drew a very large crowd, highly anticipating the donuts, coffee and other items.
"I love the variety they offer," a student who visited the restaurant soon after it opened, according to Bloomberg. "They offer more than just a couple of brands of donuts usually found in Icelandic bakeries."
Further, the franchisee of the Dunkin location plans to expand as much as is allowed legally over the next few years.
"Over the next five years I'm sure we'll fully utilize that option," Chief Executive Officer Arni Petur Jonsson, the franchise holder Drangasker ehf said, according to Bloomberg. "The fact that we had more than 200 people lining up outside before the store opened -- and there's still a line outside the restaurant -- shows that there's plenty of interest in Dunkin' Donuts in Iceland."
The last McDonald's (NYSE: MCD) in Iceland closed about seven years ago, when the financial collapse began in the Northern country. Since, the country has lifted the capital sanctions, allowing brands like Dunkin (NASDAQ: DNKN) to enter the marketplace, Bloomberg reported.
For more business and financial news, click here.
*This is editorial content and expresses the opinion of the author.