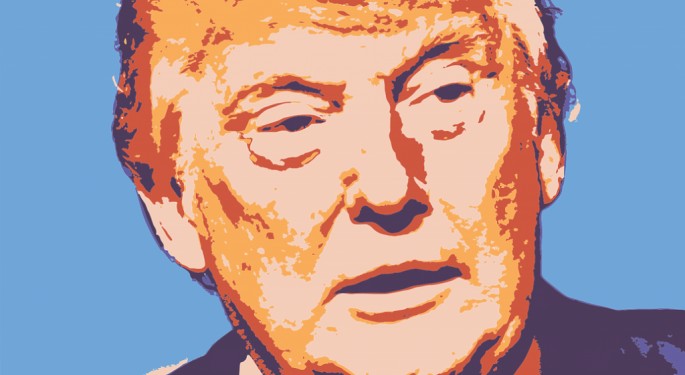 Ahead of Election Day, "Shark Tank" investor Kevin O'Leary shared a preview of a few trades he was considering in case Donald Trump wins the presidency.
O'Leary's strategy centers around a big boost to biotech stocks given Democratic rhetoric towards the sector in the election cycle.
Throughout the Democratic primary and general election, nominee Hillary Clinton and primary challenger Sen. Bernie Sanders frequently criticized biotech companies for increases in drug prices. Congressional hearings in recent years have found fault with price increases in the hundreds of percentage points from companies like Valeant Pharmaceuticals Intl Inc VRX 0.75% and Mylan NV MYL 4.86%.
"If you thought Trump was going to win and you're doing thematic trading, what interests me I would be the healthcare sector to find biotech, generics, large pharma domestic and medical devices companies," O'Leary told Benzinga in an interview.
O'Leary thinks investors can take advantage of the pressure Democrats have put on the biotech sector in case of a Trump win, which is believes is more likely than polls suggest.
"I think go long for every dollar you put 25 cents into IHI, PJP, IBB, JRX," O'Leary said. "They have had the living stuffing kicked out of them. Bernie Sanders did another number on pharma, [and the sector's] down another 100 basis points. This rhetoric is really compressing PEs. That's a trade I will probably put on, because I the data I've seen on the polling tells me I have a 50/50 chance of Trump."If I end up being wrong anyways, I'm buying at a material discount and extremely high yields past 3%. That's one way to go through next week and probably thematic trade for the next quarter," O'Leary concluded.
On November 18, O'Leary will be sharing his 2017 investment outlook at the CFA Society of Detroit's Annual Forecast Luncheon. See here for more information.
© 2016 Benzinga.com. Benzinga does not provide investment advice. All rights reserved.