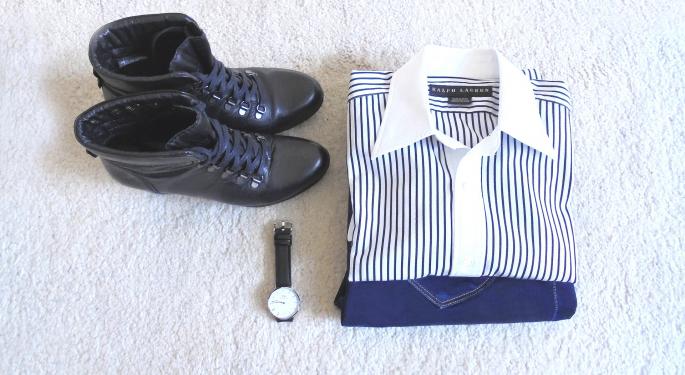 Ralph Lauren Corp RL released its Q1 results before the open on Wednesday. Earnings per share came in above Wall Street consensus expectations, sending shares higher.
Ralph Lauren reported EPS of $1.06 and revenues of $1.6 billion. Analyst consensus had an EPS estimate of $0.89 and revenues of $1.53 billion.
Company management saw Q2 sales down in the mid-to-high single digit range and operating margin down 200-250 basis points. Additionally, Ralph Lauren reaffirmed its FY17 outlook with sales down in the low-double digit range while operating margin expected to be about 10 percent.
"I am encouraged by the steps we are taking to refocus on and evolve our core and bring back the entrepreneurial spirit that made this Company great," said Ralph Lauren, Executive Chairman and Chief Creative Officer.
"We have made good initial progress in the execution of our Way Forward Plan," said Stefan Larsson, President and Chief Executive Officer. "We will continue to balance driving near-term performance with the pursuit of our long-term vision. We have already completed the planned right-sizing of the organization and are well underway in building the leadership team that will have the strength to successfully execute the plan."
At time of writing, Ralph Lauren traded at $101 in Wednesday's pre-market session, up 6.2 percent.
© 2016 Benzinga.com. Benzinga does not provide investment advice. All rights reserved.