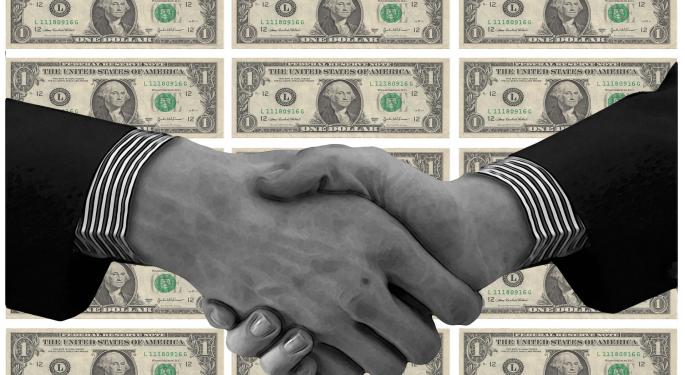 Orchard Platform, a technology and data provider for the online lending space, introduced last Friday its "Weekly Online Lending Snapchat," which provides a look into the online lending space.
The new snapchat will be provided on a weekly basis with the intention of tracking online lending data and the major players in the space. The information will include both quantitative and qualitative analytics in order for investors to gain better insight into the latest developments.
Here is a summary of the some of the major indicators the report follows.
1. The Orchard Index, an index designed to measure the performance of direct online lending to U.S. consumers, last read 1,469.58, up from 1,394.96 a year ago. The index tracks the performance of the aggregate amount of loans to consumers originated and funded on U.S.-based online lending platforms.
2. The KBW/Nasdaq Fintech Index, an index that tracks the performance of companies that specialize in combining technology with financial products and services, last read 1,050.45, up from 1,006.83 a month ago. The index was just launched in July of this year.
3. The Liberum/AltFi Financial Disruptors Index (LAFDI) tracks companies that are considered to be disrupting banks and financial services by using new approaches. The index last read 1,802.30, which is down from 2,435.50 a year ago.
Below are the five stocks Orchard tracks and their recent opens.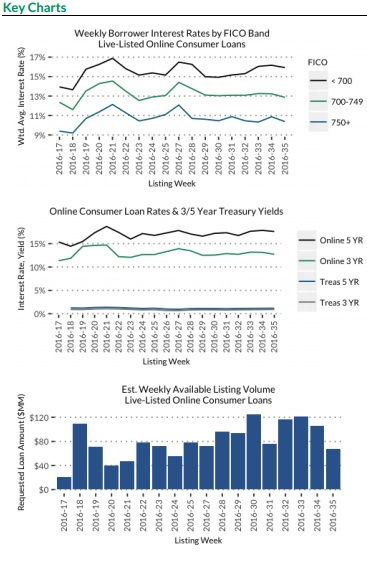 Date
Firm
Action
From
To
Aug 2016
Citigroup
Maintains
Neutral
Aug 2016
Credit Suisse
Maintains
Neutral
Aug 2016
Oppenheimer
Initiates Coverage on
Perform
© 2016 Benzinga.com. Benzinga does not provide investment advice. All rights reserved.