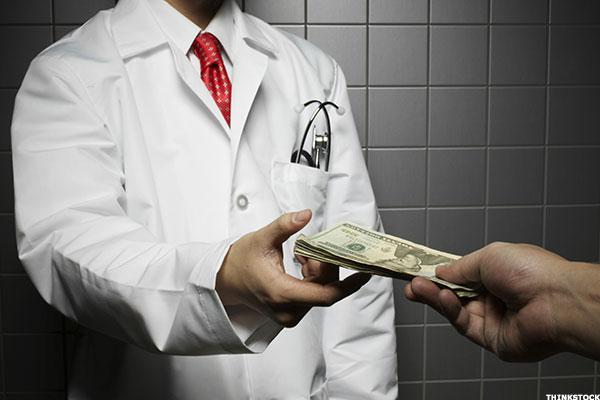 It's a truism of stock investing: The surest way to make money is to pinpoint well-managed companies that provide products and services everyone must have into the foreseeable future.
Few necessities are as crucial as medical care. Add a graying population and the expansion of federal health coverage to the mix, and UnitedHealth Group (UNH - Get Report) , the nation's largest health carrier, should outperform over the long haul.
With a market share of 13.6% and more than 84 million policyholders, UnitedHealth is not to be taken lightly. The stock did get clobbered last Thursday in the wake of its earnings release. By the time the market closed on Thursday, UnitedHealth shares had regained some of their earlier intraday losses but they were still down 1.6% at $120.17. They're slightly below that level...
More