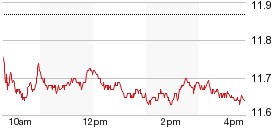 BB&T Corporation BBT announced the closure of a loan processing unit in Hagerstown, MD as part of its efforts to integrate the recently acquired Susquehanna Bancshares, Inc. with its operations. This has resulted in another round of job cuts at Susquehanna offices.
The Winston-Salem based bank is set to lay off 140 employees, mostly working in administrative and support capacity of the unit. This news follows BB&T's last-week announcement of slashing 89 jobs or 18% of the employee base at Susquehanna headquarters in Lititz, PA.
According to sources, BB&T is expected to eliminate a total of nearly 1,000 positions at Susquehanna. However, the company is likely targeting Susquehanna's back-office staff, since all of its "high-performing, direct client-facing associates and revenue producers" are expected to be retained.
Further, the company intends to offer severance packages as well as outplacement services to those who will work during the 60-day notice period. BB&T also plans to...
More