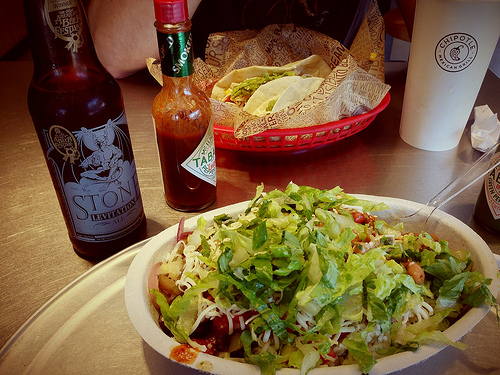 Next month, Chipotle Mexican Grill (NYSE: CMG) is slated to hire up to 4,000 new employees, expanding the force to more than 60,000 in total, according to The Wall Street Journal.
According to The Wall Street Journal, the fast food industry has recently undergone difficulties in terms of employee retention. In response, companies have leaned in the direction of benefits and perks for their employees in hopes they will stay with the company for a longer period of time.
"The economy has been thawing, more restaurants are opening, and there are fewer job applicants than there were several years ago," said Monty Moran, co-chief executive of Chipotle, according to The Wall Street Journal.
Companies like McDonald's have raised their wages for hourly employees, while coffee giant Starbucks has offered employees college tuition reimbursement. This move from Chipotle seems like one more way for them to ensure fairness and opportunities for its employees, as well.
The concern for employee well being is a definite business trending that is circulating within many different areas from fast food to clothing. Uniqlo recently added a four-day week to its employee options as far as choosing a schedule that best fits their personal lives.
Consumers are looking for not just a brand that has the products or the foods they're looking for, but a company that encompasses ethical practices when it comes to employee treatment, as well.
For more business and financial news, click here.
This is editorial content and expresses the opinion of the author.