It's that time of the month, where I have my calculator, the pen & pencil & I start analyzing what I love most, dividend stocks, and to see which companies have a chance to be on my watch list. I like to come out with the watch list towards the end of the month, as I line up my capital troops to see where they may be deployed. I did not make any investment stock purchases in July, yet, and the capital lineup is getting bigger.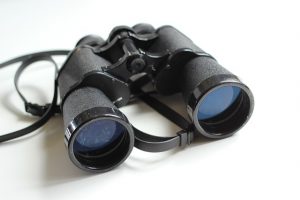 The Dividend Stock Watch List
What's the goal here? To Just Go For It – dividend investing style, of course. This month's watch list shows quite a bit of promise and has changed slightly from last month, but also nice to have three different industries within here. All three companies are in my portfolio, which I am sure you can remember, I love adding to current positions if I can. Let's take a look at the stocks (which are heavily vetted by our Dividend Diplomat Stock Screener) that are on my watch list!
AT&T (T): Can't get enough of the big telecom here? I know T was both on my July AND June dividend stock watch list, but guess what – they were at $38.79 at the date I wrote that article in June, and were at $37.95 in July. Guess what? They are now trading at $36.51 as of July 21st or another 3.79% drop! Did anything really change? No, no. But – their yield has sweetened a little bit more to 5.37%, which is "lovely". AT&T, as we know, is a massive telecom player here in the states, is a dividend aristocrat by increasing dividends over 25+ years strong and also has the ability to buy the latest technology to stay ahead. With the price to earnings (P/E) now at 12.55, they are in a very "sweet" spot. There...
More