Pay-TV's Latest Answer to Online Media Trends
Fall in stock prices
Stock prices of pay-TV companies went into a free fall in the week ending August 7, due to fears of growing subscriber losses.
As the below chart indicates, the stock price of Time Warner Cable (TWC) fell by 9%, while the share price of Discovery Communications (DISCA) had a steep fall of ~11%. Stock prices of 21st Century Fox (FOX) and Viacom (VIAB) also dropped by 11% and 20%, respectively, in the week ending August 7.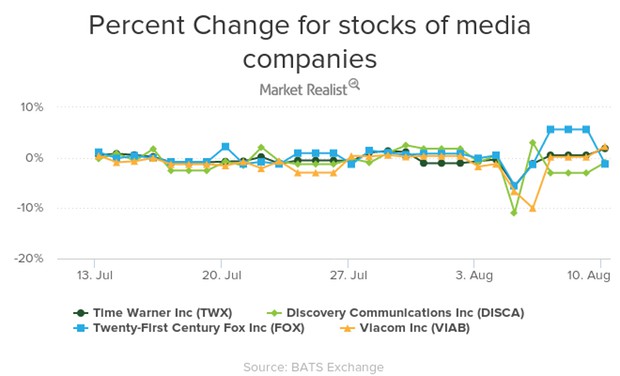 The reason for this...
More