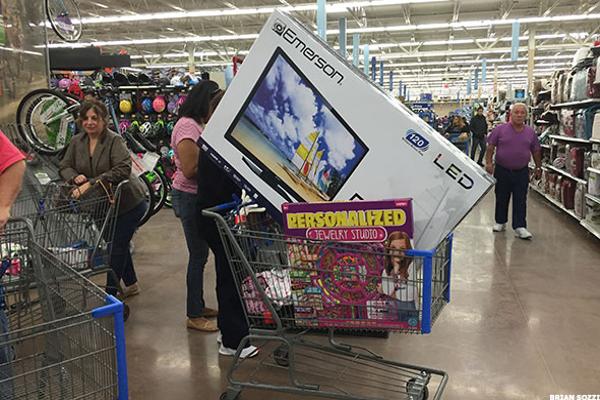 Brand conscious South Africans, battling a slowing economy and rabid inflation, have managed to give two of the biggest U.S. consumer companies hearty welcomes in recent weeks.
Walmart (WMT - Get Report) CEO Doug McMillon said in a new Instagram post Monday evening that about 20,000 people visited the opening of its 20th Makro warehouse club format last week in Brakpan. Lines snaked around the 237,000-square-foot store, and along the street, as people clamored for cheap food and other discounted merchandise. McMillon said the store sold an astounding 1,000 TVs, 400 laptops, 35,663 gallons of milk, and 144,000 rolls of toilet paper on opening day alone.
The world's largest retailer sought to tap South Africa's growing consumer class in 2011 by acquiring a majority stake in Massmart, one of the country's main retailers of general...
More