Not everyone would call it this, but when central banks are imposing dovish monetary policies and intervening in ways that would directly bring down the currency value, it does pressure other central banks to do the same or suffer a period of lower exports (due to relatively higher home currency rate).

Today, the European Central Bank (ECB) announced QE at the pace of $60 billion euros a month starting in March to at least September 2016.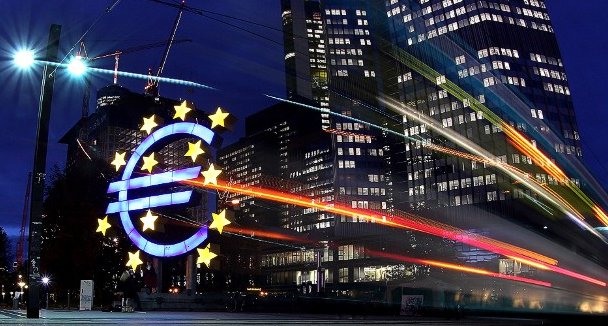 The prospect of central banks all becoming dovish again in an environment of lower inflation, will cause a general decline in the value of fiat currencies. Its not only the prospect of your currency declining if your central bank decides to implement QE, but the uncertainty and expected volatility that makes traders want to get out of the fiat currency market. This should and has given a boost to gold and silver. Let's focus on gold.
gold (xau/usd) 1/23 daily chart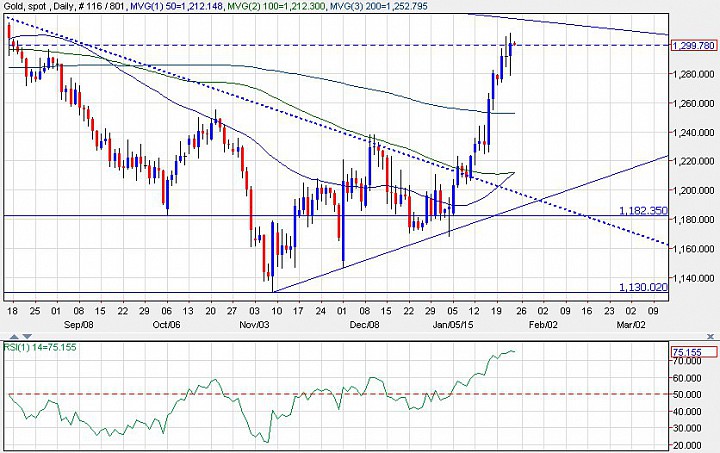 (click to enlarge)
Gold has been bullish since November, when it marked a 2014-low at 1130. It has since broken above a falling trendline from July 2014 (1345), and has since extended the rally sharply to 1300, where it is trading now. 

Gold Weekly Chart 1/23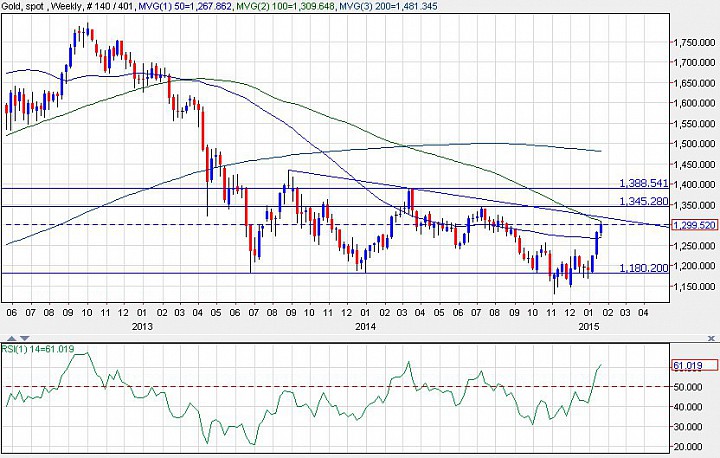 (click to enlarge)

The weekly chart shows that just above 1300, gold is being challenged by a falling speedline and the 100-week SMA. The daily RSI is overbought, and if it starts to show a bearish divergence, followed by price falling back below 1300, then we should anticipate a bearish attempt towards the 1255 support/resistance pivot area, and also where the 200-day SMA resides at the moment. 

It might need the FOMC to delay its plan to raise rates by mid-2015. This is a possible scenario due to pressure from other central banks being dovish and implementing more stimulus. In this scenario, the USD is likely going to retreat, and gold will have more of a chance to attack the 1345 high in July.