Ahead of tomorrow's crucial meeting, this seemed appropriate...
Pulling back briefly, we see what magnetic attractor grabbed stocks by the short-and-curlies... the scene of the crime from Black Monday...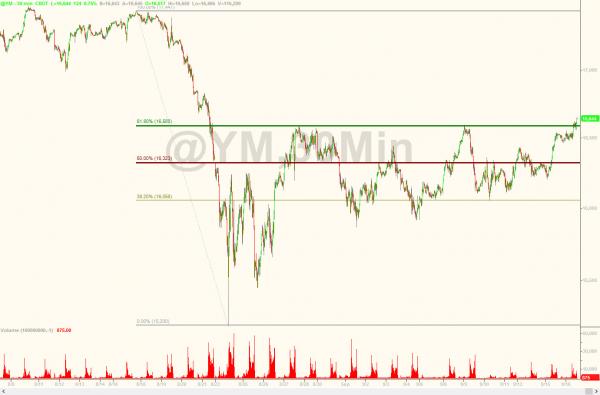 But still red from FOMC Minutes...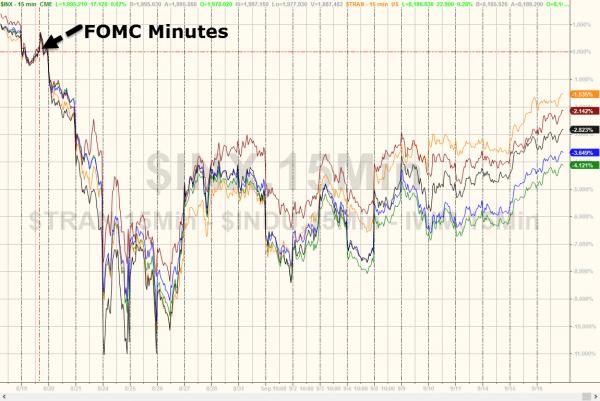 it's been quite a week of exuberance in stocks as shitty data has comforted algos that there will be no hike...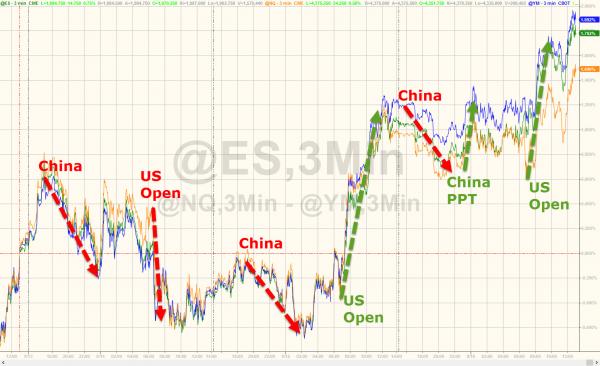 Since Friday,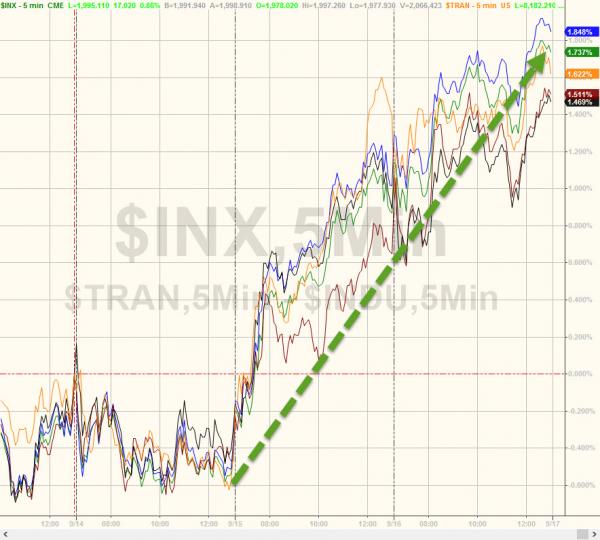 VIX was bid after Europe closed as perhaps there was some fear after all...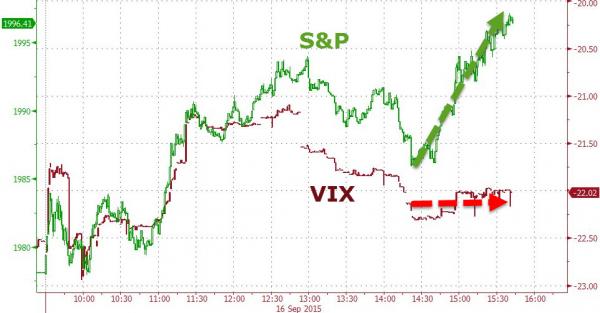 It appears VXX and stocks were in sync as OPEX and ETF rolls wreaked havoc with protection...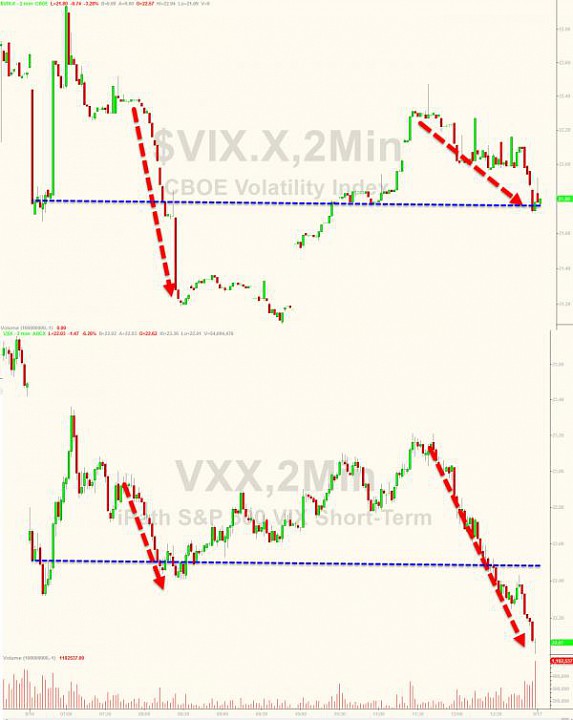 Post-CPI, Gold & Stocks were up equally as Bonds drifted lowewr...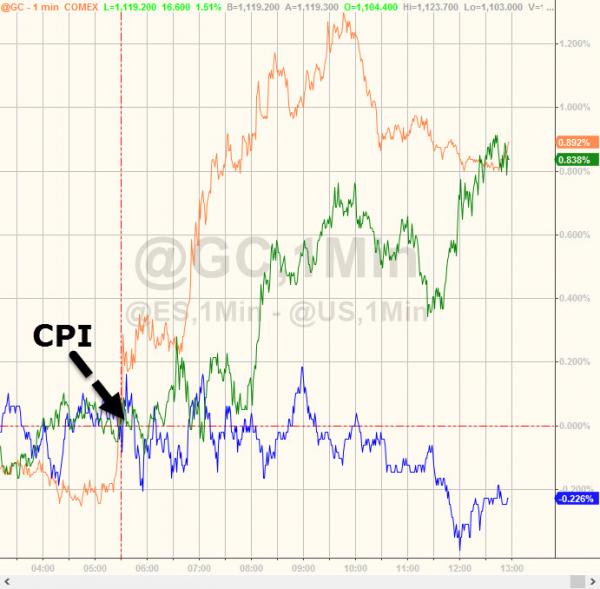 High yield bonds did not feel the equity exuberance love today...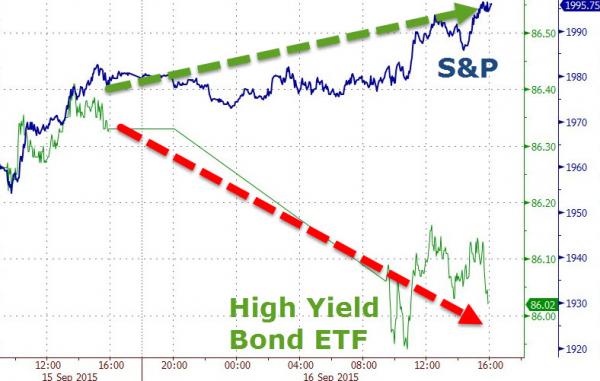 Treasury yields push on higher again - though more rangebound...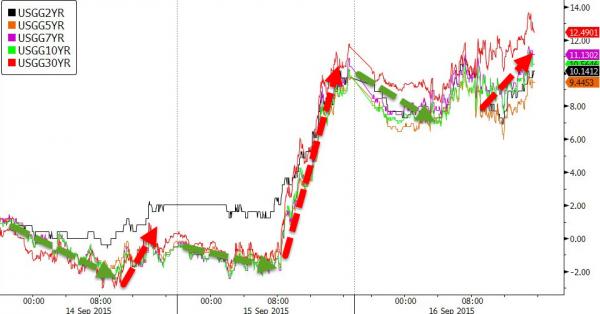 The US Dollar round-tripped - sold thru the European close and then bid... as AUD strength continued...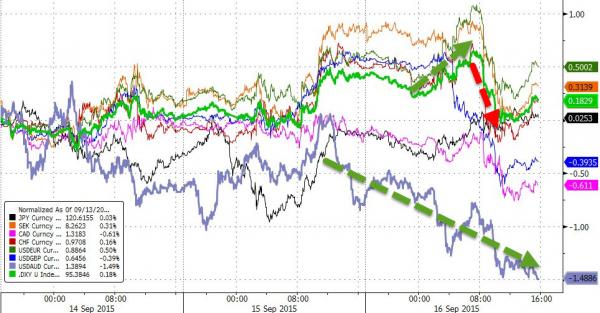 Commodities surged afte CPI data hit...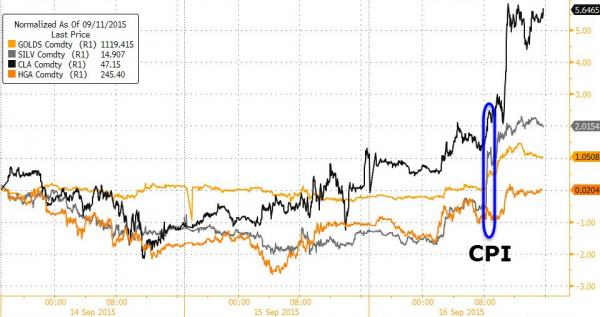 With Crude ripping on the DOE data and then exaggerated by Syria concerns...
Charts: Bloomberg
Bonus Chart: SKEW is extremely elevated once again...
ChOTD-9/16/15 #1) CBOE SKEW Index: "Tail Risk "Indicator Flashes Odd Extreme Reading

https://twitter.com/search?q=%24VIX&src=ctag

https://twitter.com/search?q=%24SPY&src=ctag

pic.twitter.com/BC0TbzYrP1

— Dana Lyons (@JLyonsFundMgmt)

https://twitter.com/JLyonsFundMgmt/status/644231275788632064