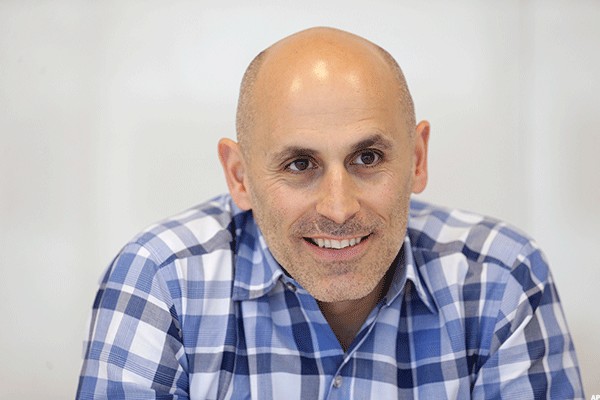 Walmart Stores (WMT) will promote several executives from its recently acquired Jet.com e-commerce business, as it continues a push to bolster its e-commerce offerings and compete with Amazon.com (AMZN) .
According to an internal memo, Walmart's e-commerce CEO, Jet's Marc Lore (pictured), announced that Jet's chief revenue officer, Scott Hilton, will become the chief revenue officer for all of Walmart's e-commerce operations. Among other management shifts, Jeremy King of Walmart's engineering team will become chief technology officer, and the current e-commerce chief operating officer, Michael Bender, will leave the company. Chief marketing officer Tony Rogers "will lead the newly unified Marketing organization," which encompasses Walmart stores, Walmart.com and Jet.com.
Lore wrote in the memo that the changes were part of an effort to turn Walmart into "a more customer-centric organization," adding, "We're on a mission to reshape e-commerce and create a best-in-class shopping experience."
"The balance is pretty heavily towards Walmart but we're seeing some really strong people from the Jet side as well," a Walmart spokesman said by phone of the e-commerce management composition.
The shuffle comes amid big changes at the...
More