Acadia -ACAD- fell from $38 to $28 after the STRONG ER. This is not a blowout quarter but Nuplazid uptake is progressing. PT could be $38 - $60. But it needs a buyer to get to the top end of that range.

Thanks to high satisfaction levels with the drug, investors may forecast higher Rx numbers.
Risk: SG&A expenses are high. ACAD spent $189 million ytd. This is high for a company this size (vs $125 million last year).

ACAD:
$ACAD
, ACADIA PHARMACEUTICALS INC / H1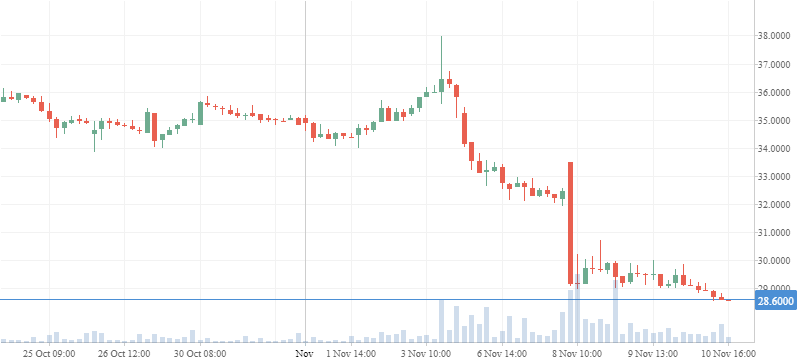 Kerx Pharmaceuticals is on the list again. It reported Revenue: $15.0M (+138%). Key sales figure is that Auryxia sales were $13.6M and up nearly double y/y. Auryxia prescriptions rose ~ 20% q/q to around 25,000.

Kerx:
$KERX
, KERYX BIOPHARMACEUTICALS / H1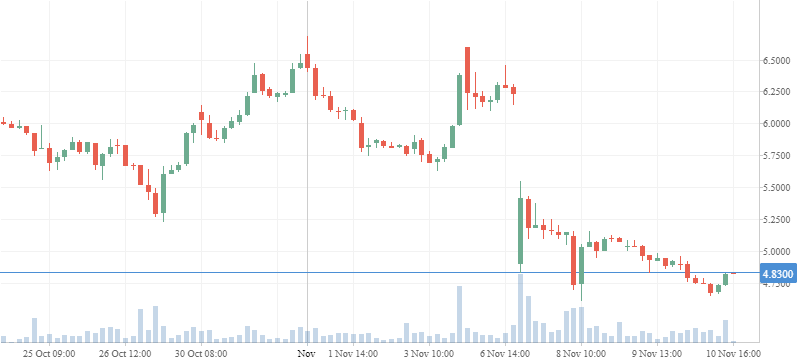 Kerx topped $8 and closed at $4.83.
Related: Teva led generics lower while Endo Intl rallied. Valeant beat estimates. The bottom is in at $15/sh.
VRX:
$VRX
, VALEANT PHARMACEUTICALS INTE / H1