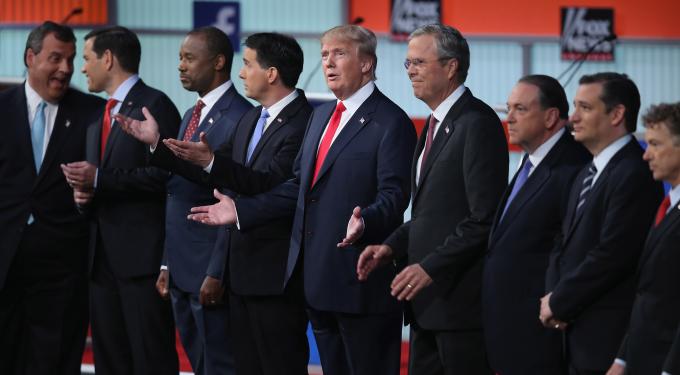 Regardless of which candidate is elected president in 2016, it appears that the winner in next year's race will be social media.
On Thursday, the GOP early debate proved that politics is driving user engagement rates skyward for sites like Facebook Inc FB and Twitter Inc TWTR. While the last presidential election saw a shift toward advertising on social sites, this year's race has fully transitioned into an online battleground.
Facebook
The debate on Thursday was held by Fox News, which partnered with Facebook in order to give viewers a chance to get in on the action. Facebook comments were used as a way to gauge...
More