Think "helicopter money" is/will be confined only to Japan, which has been sending conflicting trial balloons about this unprecedented next step in monetary policy for the past two days (first Japan's Senkei reported that the government will be adopting "helicopter money" followed by a government spokesman denying the report, then followed by a separate Bloomberg report about a 10T yen stimulus plan, the concluding with Abe advisor Koici Hamada saying that "boosting fiscal and monetary stimulus at the same time would be effective" in Japan)? Think again.
Speaking overnight in Australia, the Fed's Loretta Mester said "helicopter money" could be considered to stimulate America's economy if conventional monetary policy fails.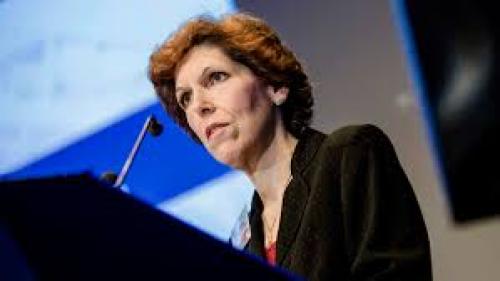 As Australia's ABC reports, Mester, president of the Federal Reserve Bank of Cleveland and a member of the rate-setting Federal Open Market Committee (FOMC), signalled direct payments to households and businesses to stoke spending was an option if interest rate cuts and quantitative easing fail.
"We're always assessing tools that we could use," Mester told the ABC's AM program. "In the US we've done quantitative easing and...
More