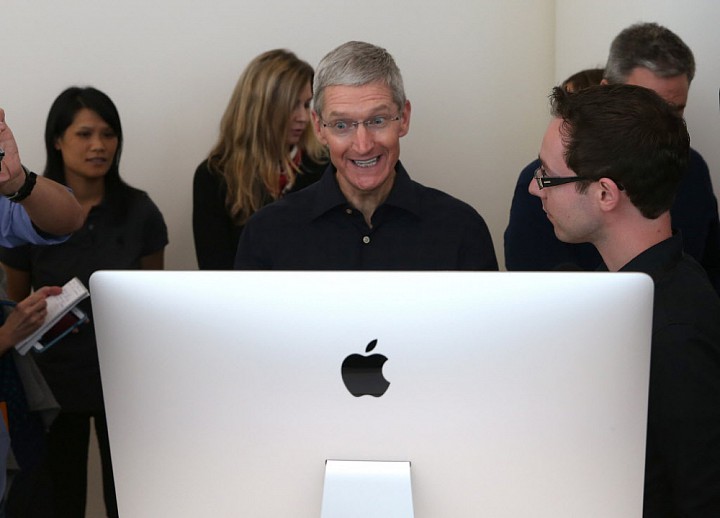 Shares of Apple (AAPL) set a new intraday high of $104.11 Wednesday, as investors continue to scurry into the stock following its estimate-blowing third quarter.
The tech giant topped its previous intraday high of $103.72 set on Sept. 2, 2104 but shares ended up 52 cents, or 0.5%, to close at $102.99. That fell short of its closing high of $103.30 set on Sept. 2, 2014.
Wall Street analysts remain very bullish on the stock, holding out an 18-month price target of $115.52. Skeptics, though, remain, especially as the stock reaches levels that have been difficult for it to sustain in the past, the smartphone market is maturing as well as the tablet market.
While most cellphone handset makers have eventually hit the wall as saturation hits — think Nokia and BlackBerry — bulls say this time is different. Fans of the stock point out that consumers have been trained to get a new phone every two years whether they need them or not. Also, the wireless carriers front the $700 price tag of new iPhones and allow consumers to pay off the balance over two years so it's not as noticeable.
But skeptics look at the stock's rising valuation and massive size. Apple can't get by introducing thinner and lighter products to move the needle now; it needs huge hits. It's unclear whether the Apple Watch will be anywhere as popular as Apple's smartphone. Meanwhile, the stock is trading for about 16 times its trailing 12-month earnings, which is approaching the 18 peak set in April 2012.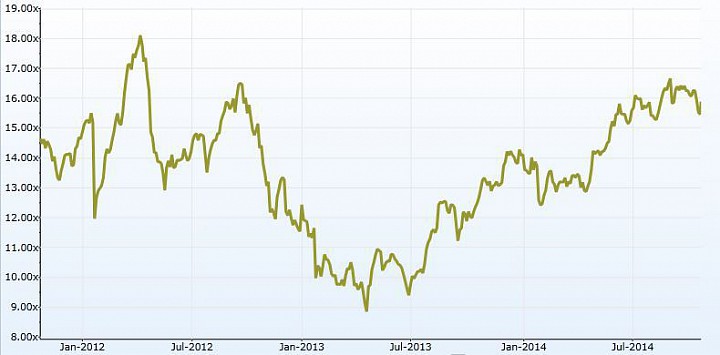 Apple's dominance looks even more impressive compared with shares of Google, which are down this year: