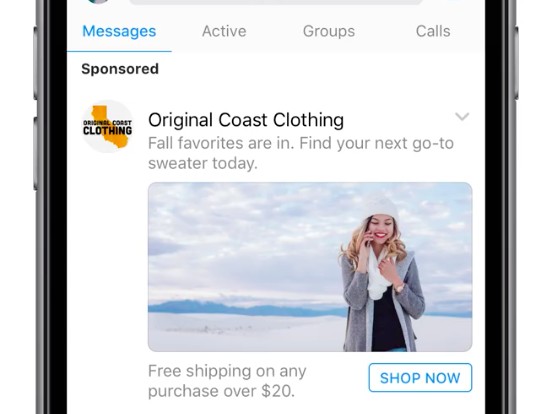 Ads are coming to Facebook's Messenger app.
After testing Messenger ads in Australia and Thailand, Facebook announced on Tuesday that any advertiser will be able to buy ads in the messaging app, which boasts 1.2 billion users.
The ads won't be shown in conversations. They will instead exist in the...
More