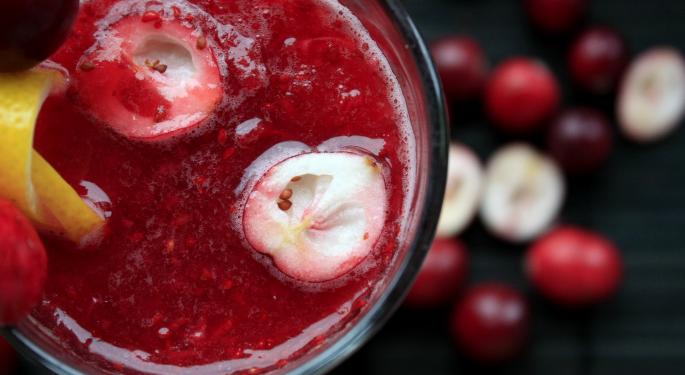 SkyPeople Fruit Juice Inc (NASDAQ: SPU) reacted to unusual market activity in the last two trading days and termed the sharp movement to an inaccurate news of China website.
SkyPeople Fruit Juice said its stock experienced much higher than usual trading volume and significant stock price gains on July 14 and 15. As a result, the NASDAQ Stock Exchange placed a trading halt on its stock effective July 15 pending its request for additional information.
The company disclosed it discovered an online news item appearing on the Chinese website EGD1319.com written in Chinese, which was attributed to Future World Group. According to the news item, Future World Group had successfully gained a listing on Nasdaq by buying SkyPeople and that it became the controlling shareholder of SkyPeople. The company termed this online news item was inaccurate.
SkyPeople Fruit said on July 10, Future World Investment Holding Limited, a British Virgin Islands company, and its sole shareholder, struck a share purchase deal with Yongke Xue, the biggest shareholder, Chairman and Chief Executive Officer of SkyPeople, and some companies controlled by him through which he holds shares.
Following the share purchase deal, Xue and his controlled entities agreed to divest all of the SkyPeople shares significantly owned by them to Future World Investment Holding Limited, subject to some conditions attached with the sale.
The company indicated the closing conditions of the share purchase agreement were not met and might never be met. As a result, ownership of Xue's common shares were not transferred to Future World Investment Holding Limited following the share purchase agreement or otherwise.
SkyPeople cautioned its shareholders there was no guarantee that the contingent conditions would be met and that the transaction between Xue and Future World Investment Holding Limited would be closed.
At time of writing, the stock traded down by 26.6 percent to $5.55.
© 2016 Benzinga.com. Benzinga does not provide investment advice. All rights reserved.