Summary
Sysco's acquisition of Brakes will provide a good foundation to build growth in Europe.
Sysco gets a great return on its investment from Brakes.
Sysco is a good combination of dividends and above average growth.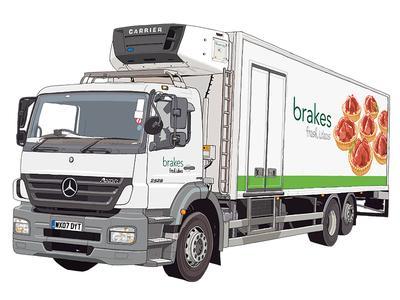 Image source: dribble.com
Sysco's (NYSE:SYY) acquisition of the Brakes Group is a strategic move to gain an additional source of revenue and to provide a foundation for growth in Europe. Both companies are leaders in the food service industry in their respective regions. Sysco and the Brakes Group supply food and related items to restaurants, hotels, hospitals, schools, nursing homes, and sports/leisure facilities.
Since the Brakes Group is experiencing noteworthy growth (6.5% increase in revenue in 2015 over 2014), this acquisition will help Sysco increase its revenue growth. Sysco is expecting to grow revenue at 3.6% for FY16 (consensus), so Brakes represents a more robust source of revenue growth.
Sysco is getting a good deal with the acquisition from my perspective. Sysco is paying $3.1 billion for Brakes, which generated $5 billion in revenue in 2015. That represents 10% of Sysco's expected FY16 revenue of $50 billion. Therefore, the combined companies are likely to generate at least $55 billion in FY17 as the deal is expected to close by the end of this fiscal year.
I think the price that Sysco paid for Brakes is fair. Sysco is getting Brakes for a price that equals 62% of the $5 billion in annual revenue that Brakes earned in 2015. Brakes' price to sales ratio of 0.62 is slightly higher than Sysco's price to sales ratio of 0.58. The price that Sysco paid for Brakes will be worth it in my opinion since Brakes is growing revenue at a higher pace. Furthermore, Sysco will have a better ability to expand into Europe through Brakes' growth.
The Brakes Group is based in London and operates food service in the United Kingdom, Ireland, France, Sweden, Spain, Belgium, and Luxembourg. Since Brakes has a similar food supply business to Sysco's business, the acquisition fits well for both companies.
Brakes will continue to operate as it currently does after the...
More