Building Good Case to go Long Corn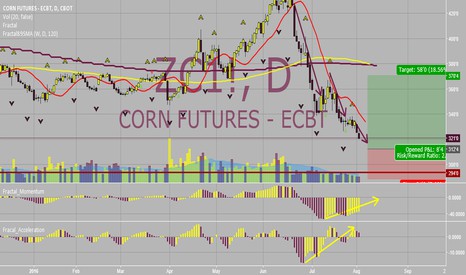 Recent run up in corn0.00%% prices have resulted in a quick sell off to return to equilibrium prices. Price is on its 3 push down. Trading volume remains extremely below average and the fractal acceleration has turned positive and consequently, the fractal momentum is slowing and turning positive. We are looking for a positive increase in price followed by a jump in trading volume to go long.
One could buy a long future or buy a call option or sell a put option or any combination thereof.

Futures trading involves risk and is not suited for every investor.