Not so quietly GE has fallen from the low 30's into the low 20's with SPX and INDU making all-time highs. Massive asset sales could be on the block and the equally massive 4.4% TTM dividend could be on the block too. I think most of the weakness in GE is centered on those issues. Option Pit is giving a free credit spread webinar tonight so this is an inkling of that. And no GE will not be the topic.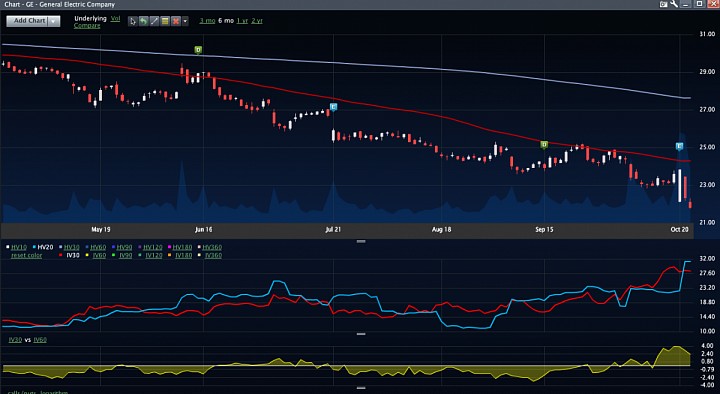 One of the subjects tonight will be intent with the option position. The market seems to be saying GE is a falling knife with a dividend cut in the making. A subject in our Pro Chat room was the dividend could go to .50 a year which would create 2.5% yield on $20 stock, give or take a tick. The guesstimating is just what it is but goes to intent. I think the most reasonable thing to do is trying for the 2.5% yield at $20. That would move the intention to expectation. The intention is to be long lower with the expectation of 2.5% yield close to $20. If one does not want that, time to look elsewhere.
The Trade
The GE Nov 19/21 put spread can be sold at .27 or around 1%+ all in for 24 day hold (much better return on the $2 margin). Dec 21 puts are around .50 which is about 2%. Any seller would have to have the expectation of taking the underlying.
Follow Mark@optionpit
Foillow Andrew@optionvol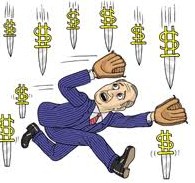 More