The best jobs print in 2015 sparked a surge in the dollar and purge on everything else... quickly followed by this from some...
...and this from the mainstream media and their sponsoring talking heads.
*  *  *
Having dipped and ripped on a huge miss in October, after today's beat, the market couldn't quite pull it off...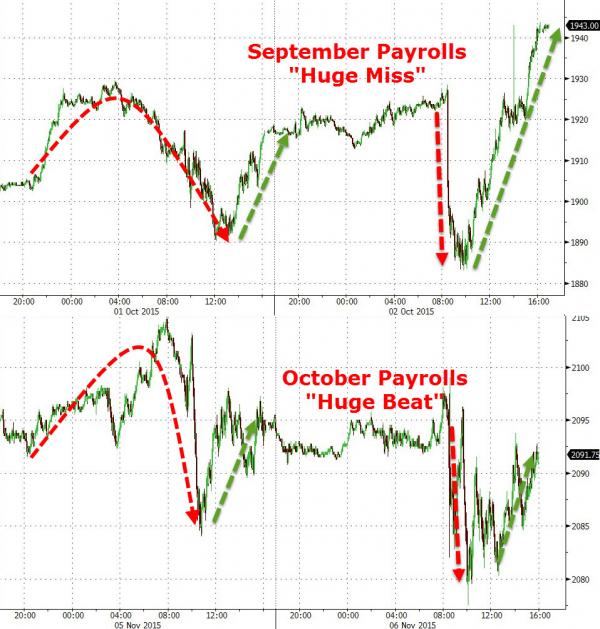 WTI Crude was the worst-performer post-Payrolls as stocks desperately ramped to get back to unchanged...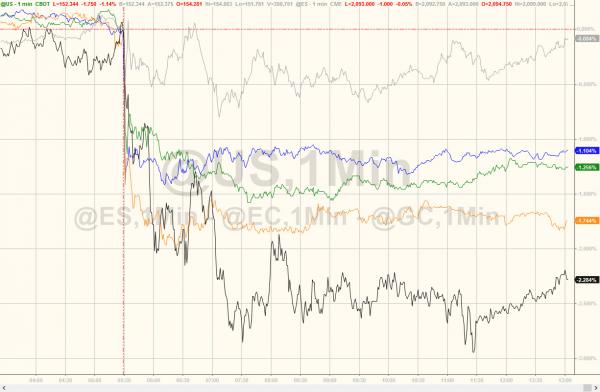 On the day, Small Caps and Trannies were on fire (squeeze) as S&P was unablew to get there...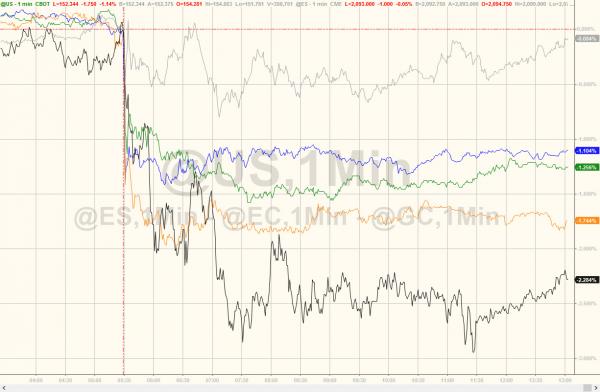 Thanks to yet another big short squeeze...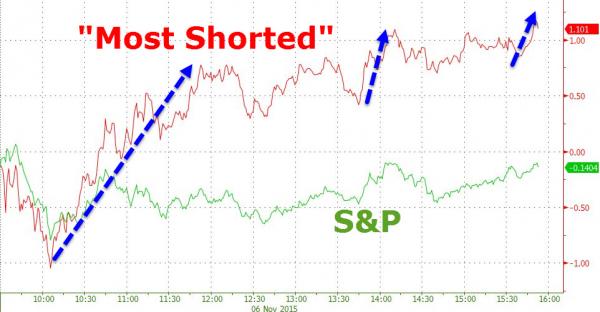 Small Caps had a massive week...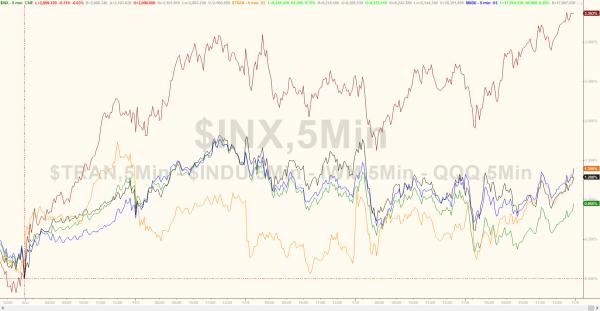 As Financials surged...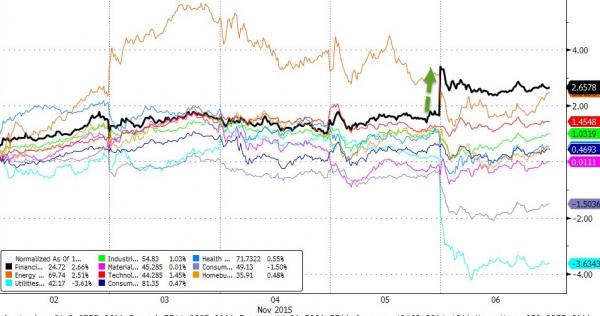 BABA was bashed (and thus YHOO yanked) after Chanos said he was shorting...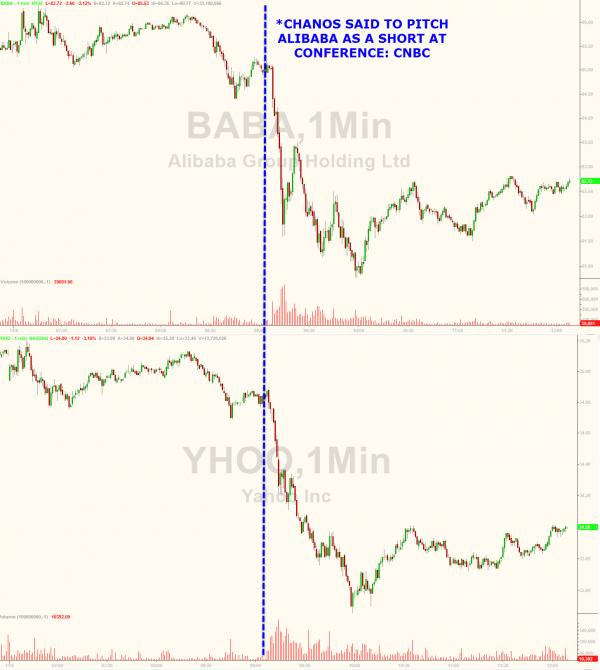 Treasury yields spiked after the jobs data and did not give much back as stocks sank... (notice that on the week 2Y actually outperformed with the belly worst)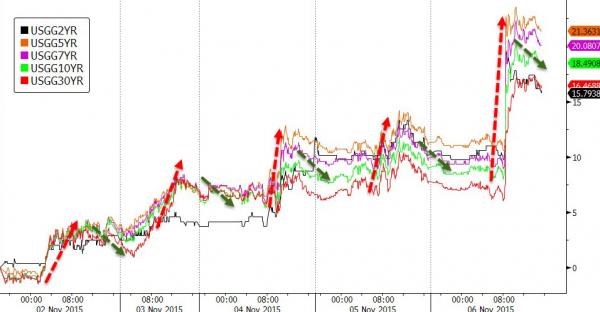 We note that 2Y yields spiked to 95bps at their highs (and futures were halted) before fading back (still 6bps higher on the day) - the highest since May 2010...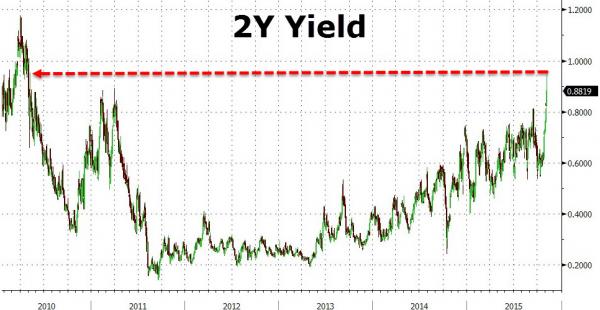 The USD surged today on the payrolls beat... with AUD crashing and EURUSD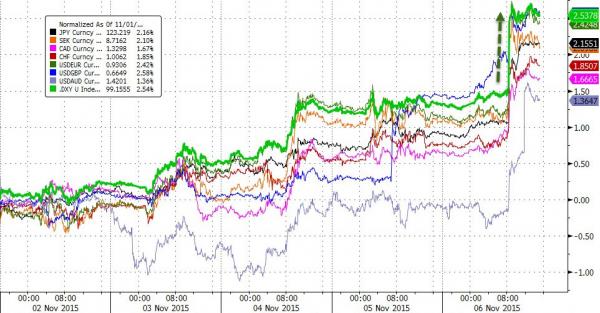 The USD Index hit 7-month hghs today... after biggest 3-week gain since March's peak...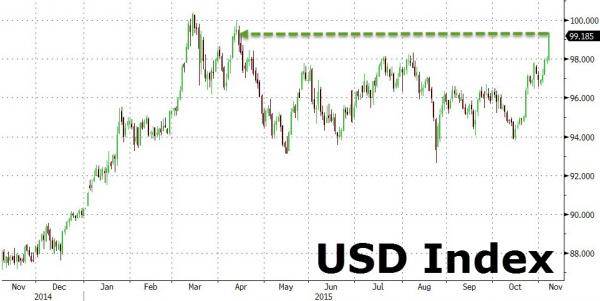 The USD strength weighed heavy on all commodities with Copper managing to modestly outperform as gold, silver, and crude all huddled together down 4.5 to 5% on the week...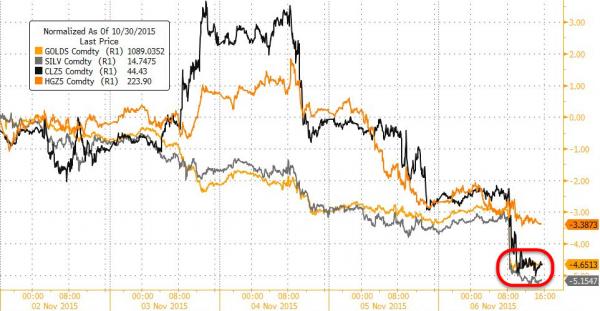 Gold is back under $1100, at August lows (down 8 straight days, and 12 of the last 13), and Silver down 7 straiught days to September lows...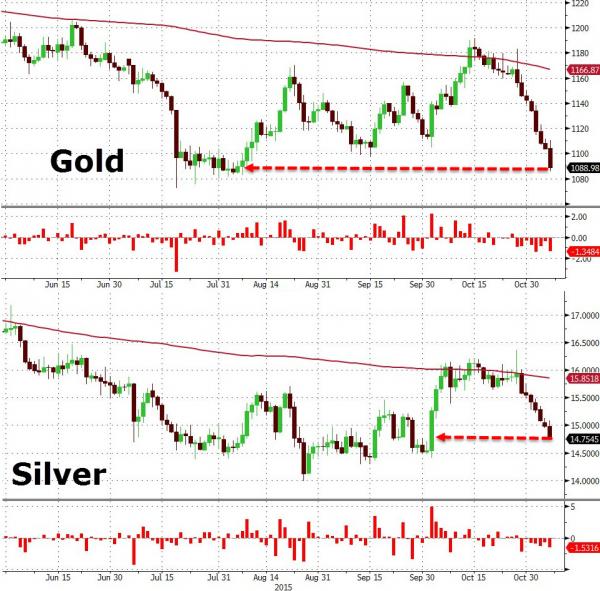 Charts: Bloomberg