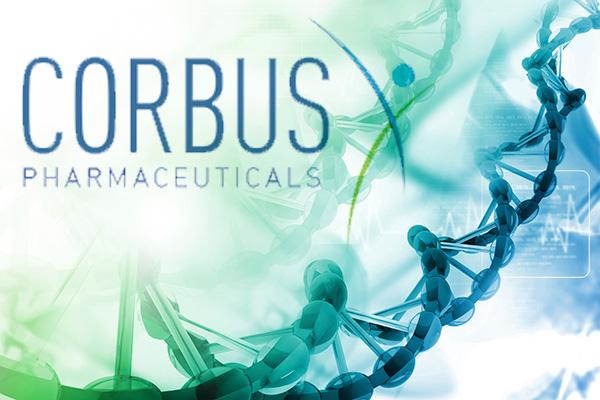 The Corbus Pharmaceuticals (CRBP) bear thesis is bruised but still very much alive.
That's because the "positive" data from a small phase II clinical trial involving Corbus' only drug resunab are nowhere near as robust or convincing as the company claimed them to be Monday, said a health care investor short Corbus.
(You met this investor and Corbus bear in October, when I wrote a story explaining why Corbus was wasting its time developing resunab. He believes resunab doesn't work. Nothing presented by the company Monday changes his mind.)
Corbus shares closed Monday 51% higher to $8.85 on the announcement of the resunab phase II results in systemic sclerosis, an autoimmune disease that causes the accumulation of fibrotic tissue under the skin and in the lungs. At one point Monday, the market value of Corbus almost doubled but the stock sold off later in the day.
The sclerosis patients treated with resunab reported a median 33% response rate over the 16 weeks of the trial compared to a median 0% response rate for placebo patients, achieving the primary endpoint with statistical significance, Corbus said.
JUST UPDATED – TheStreet's Biotech Bible! Before you invest one single dime in any biotech stock you have got to KNOW WHAT YOU ARE BUYING! Get THE most comprehensive text covering the 186 biotech companies that have gone public since 2013! There's nothing else like it for digging into this highly speculative group of stocks. Grab a FREE copy today!
On a conference call Monday morning, the doctor who acted as the principal investigator of the study described the resunab results as "breathtaking."
Why shouldn't these results be trusted? Because the sclerosis patients who received resunab were healthier at the start of the trial compared to the patients treated with placebo, Corbus' own data show.
The imbalances in patient baseline characteristics provided an assist to the resunab treatment response and undermines the credibility of the trial results, my investor source said.
You don't have to believe him, of course. Corbus, to its credit, provided investors with enough data from the trial for them to make up their own minds. Slides from Corbus' resunab data presentation can be downloaded here. Links below are to individual slides in the Corbus resunab data presentation. Follow along for a detailed and critical look at the resunab data.
The Corbus study enrolled 43 sclerosis patients, randomized 2:1 to receive resunab or placebo.
On average, the a>
More