Steve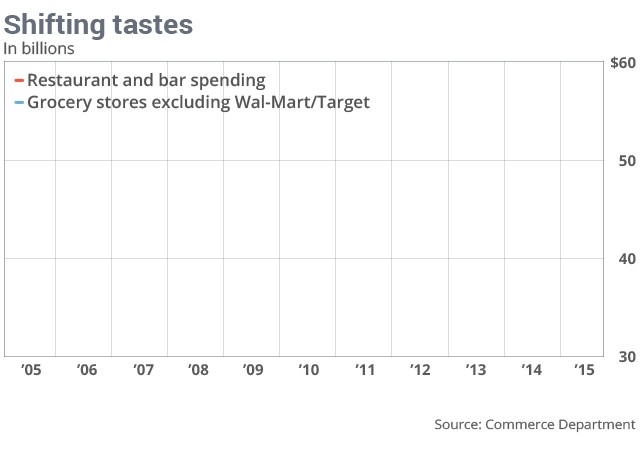 When companies from Wal-Mart Stores to Whole Foods are struggling to sell groceries, the chances are more likely changing preferences than management screwups.
And, that's what the macroeconomic data show.
Restaurant spending earlier this year overtook grocery spending for the first time on record. That number excludes the superstores that sell far more than groceries, like Wal-Mart and Target, but the trend seems to be the same at those outlets as well. (Wal-Mart U.S. CEO Greg Foran responded to an analyst question on Wednesday about "flattish" sales in grocery by saying he was "feeling better" about food and that both traffic and units were rising.)
A study...
More