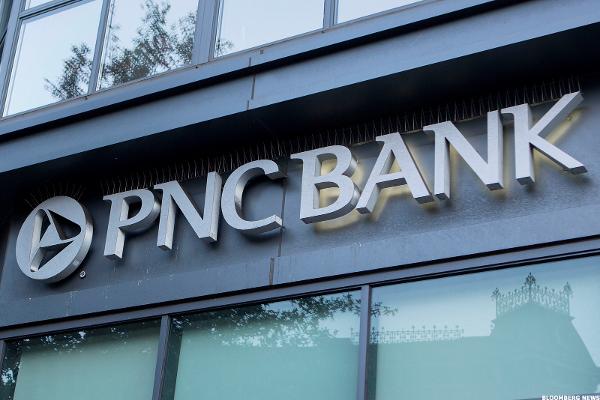 NEW YORK (TheStreet) -- Shares of PNC Financial Services (PNC) are increasing 1.01% to $83.70 in pre-market trading Friday after the company reported better-than-expected earnings for the 2016 second quarter.
Before today's market open, the Pittsburgh-based regional bank operator reported earnings of $1.82 per diluted share, topping analysts' estimates of $1.75 per share.
Revenue for the period was $3.79 billion, lower than Wall Street's projections of $3.81 billion.
"We had a good second quarter against a backdrop of...
More